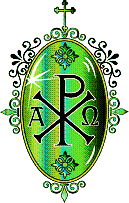 Saint-J

Saints whose name begins with the letter J


Faith, our greatest treasure, is a free gift of God, which can be lost if we do not properly appreciate it and preserve and strengthen it in a pure and humble heart. To do this we must first of all form a philosophy of life which is in accordance with the truths of the faith, that is, with the Gospel as our divine Savior preached it and lived it. This is all the more necessary because we are living in an atmosphere which is hostile to the faith or at least cold and indifferent to it.
The ideas of the world expounded in books and periodicals are opposed to the principles of faith. "See to it," St Paul warns us, "that no one deceives you by philosophy and vain deceit…according to the elements of the world and not according to Christ" (Col. 2,8). The truths of our faith tell us what we are to think of God and our duties toward Him, how we are to judge the world and world events, how we are to view the Church and her means of salvation, how we are to evaluate earthly life and goods.
There is nothing extraordinary recorded about Blessed John Baptist before his martyrdom; but he always walked in the light of faith and lived a life of faith, and so he did not hesitate one moment to remain faithful to Jesus Christ until his last breath.
To have a strong and firm faith, we must also conform our conduct with the principles of our faith. Nothing weakens faith so much as unchecked passions, sinful habits, and a life that is at variance with what one professes with his lips. Faith without works, according to St John, is "dead in itself: (2,17) – it is useless. On the other hand, if we live our faith, it is like a divine soil in which we have struck roots, a soil whose energies we draw up into ourselves and make our own, and through which we become transformed into true Christians. We are then able to overcome all temptations and to emerge victorious in our struggle with the pride of life, the concupiscence of the eyes, and the concupiscence of the flesh. And if we should be faced with an alternative like that which was presented to Blessed John Baptist, our faith too will be strong enough to make us loyal to Jesus Christ until our last breath.
Marion A. Habig, OFM
---

The lives of the saints!
Blessed Jacopone of Todi
Blessed James of Bitecto
Blessed James Oldo
Blessed James of Pieve
Blessed James of Strepar
Saint James of the March
Venerable Jane of the Cross
Venerable Jane Mary of the Cross
Blessed Jane Mary of Maille
Blessed Jane of Signa
Saint Jane of Valois
Blessed Jeremy Lambertenghi
Blessed John Baptist Righi of Fabriano
Blessed Jean-Baptiste Triquerie
Blessed Jerzy Popieluszko
Saint Joachim
Saint Joachima de Vedruna
Saint Joan of Arc
Blessed John Baptist Bullaker
Saint John Bosco
Saint John of Capistrano
Saint John Chrysostom
Saint John-Joseph of the Cross
Saint John of Dukla
Blessed John Duns Scotus
Blessed John of Peace
Blessed John of Perugia
Blessed John of La Verna
Blessed John Lobedau
Blessed John of Parma
Blessed John Pelingotto
Blessed John of Penna
Blessed John of Prado
Blessed John of Triora
Saint John Vianney
Blessed John Wall
Saint Joseph Benedict Cottolengo
Saint Joseph Cafasso
Saint Joseph of Cupertino
Saint Joseph of Leonisse
Blessed Josephine Leroux
Saint Judith of Prussia
Blessed Julian of Germany
Blessed Julian of Saint Augustine
Blessed Julian of Valle
Saint Junipero Serra



---