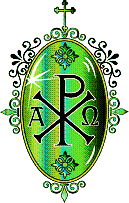 Saints-G

Saints whose name begins with the letter G

Consider that the devotion with which the entire life of prayer of Blessed Giles was permeated, is also the first and most necessary quality which our prayers must have, since prayer must be a raising of the heart to God. Prayer without devotion is only a prayer of the lips that cannot be pleasing to God, as Our Lord Himself says of the prayer of the Pharisees: "This people honors me with their lips, but their heart is far from Me" (Mt. 15,8).
Consider that devotion at prayer is principally a grace and a gift of God. Of course, we must contribute our part in obtaining and preserving devotion: we must contribute our part in obtaining and preserving devotion: we must remove the obstacles to it, especially we must guard our senses so that distracting thoughts will not occupy our mind. "The eyes that are cast down," says St Bernard, "raise the heart to heaven." But that our hearts may then arrive at God and be occupied with Him, is a gift from heaven, which we must ask of God. Here, too, may be applied the words of our Divine Savior: "No man can come to Me except the Father, who has sent Me, draw him" (Jn. 6,44).
Consider that the degree of your devotion depends upon the degree of your love for God and for your neighbor. If you love God and give evidence of the sincerity of your love by doing good, to the best of your ability, to your neighbor as a child of God, then God will love you as a dear child, and He will draw your heart to Himself with grace; then your heart will be where your treasure is. Prayer will be easy and a sweet bliss.
Marion A. Habig, OFM
---

The lives of the saints!

Blessed Gabriel Ferretti
Blessed Gabriel Mary
Blessed Gandolph
Saint Genesius
Blessed Gentle of Matelica
Saints Geoffrey and Joachim
Venerable George of Augsburg
Blessed Gerard Cagnoli
Blessed Gerard of Lunel
Blessed Gerard of Villmagna
Blessed Giles of Assisi
Blessed Giles of Lorenzana
Blessed Godfrey
Saint Gordius
Blessed Pope Gregory X
Blessed Guy of Cortona



---