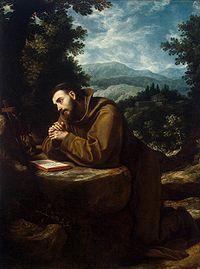 Saints Prayers

Saints Prayers

When Our Lord was asked by the apostles to teach them how to pray, He taught us all the Our Father. In doing so He revealed to us that God is truly our Father, and that we are His sons. Christ Himself prayed, and taught us that we must also pray to ask for those things we need.
All of the saints led prayerful lives, and some of them, such as St Francis of Assisi, have beautiful and famous prayers that are attributed to them.
"Lord, make me an instrument of your peace.
Where there is hatred, let me sow love.
Where there is injury, pardon.
Where there is doubt, faith.
Where there is despair, hope.
Where there is darkness, light.
Where there is sadness, joy.

O Divine Master,
Grant that I may not so much seek to be consoled as to console;
To be understood, as to understand;
To be loved, as to love.
For it is in giving that we receive.
It is in pardoning that we are pardoned,
And it is in dying that we are born to Eternal Life."

---
---
God is certainly a loving Father, and He never abandons his children in their need. As an example, Saint Margaret Mary Alacoque promoted devotion to the Sacred Heart of Jesus during her lifetime in the 17th century. God gave us this devotion Himself, partially as a means of preventing France from having to endure the ravages of the French Revolution. Unfortunately, as we well know, the French king refused the remedy, and did not consecrate his kingdom to the Sacred Heart. It was his grandson who suffered the fatal consequences, and the streets of Paris ran with blood.
God is so generous that he often provides us with the remedy before we even realize there is a need. He never leaves us unprovided for, but we must make use of the treasures he gives to us.
Under this section, Saints Prayers, I will be adding the prayers that are attributed to the saints who are mentioned in this website. I begin with the devotion revealed by Sister Mary of Saint Peter and later promoted by the Venerable Leo DuPont and Saint Therese of the Child Jesus and the Holy Face, because the prayers they sought to make known were specifically meant as a remedy for us in our own time.
---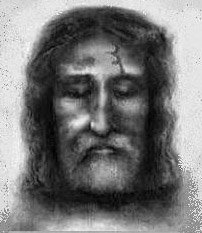 ---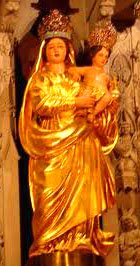 Litany of Our Lady of Prompt Succor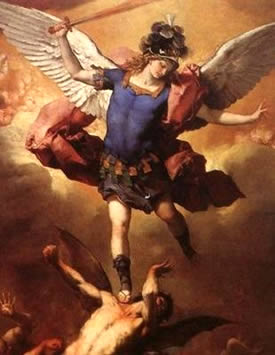 St. Michael the Archangel prayer