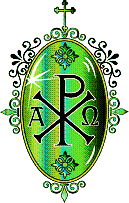 Saints-H

Saints whose name begins with the letters H

Consider the example of the saints who began with humility, advanced by humility, and reached the pinnacle of sanctity by humility. So much is sanctity bound up with humility. It rests on humility as its foundation, only by means of this virtue can it increase, and humility alone makes it possible to persevere in sanctity unto a blessed end. Learn from this how destructive spiritual pride must be. Anybody who is leading a religious life or striving after Christian perfection and proudly considers himself better than others or presumes to think he amounts to anything in the sight of God, has a worm gnawing interiorly at all the good and pious practices he performs. He actually amounts to nothing before God, and if he persists in being proud he will eventually be lost. When spiritual pride is laid hold of the angels, they were cast into hell and became devils. Then the devil seduced our first parents by making them believe they would be like God.
Consider how pride, like a smooth serpent, creeps in unobserved. It is part of our fallen nature. "Nature," says Thomas a Kempis (3:54), "labors for its own interests; it willingly receives honor and respect, but is afraid of shame and contempt." Hence it happens that we take pleasure in thinking of our good works and advantages, always speaking about ourselves, and in setting ourselves up as models for others. "Not he who commends himself, is approved, but he whom God commends" (2 Cor 10:18). Recall the parable of the proud Pharisee and the humble publican, which our Lord addressed to those who trusted in their justice while they despised the rest of men. "This man went down into his house justified, rather than the other" (Luke 18:14). -- Which of the two do you resemble?
Consider how we should struggle against pride and self-sufficiency. We must often plead with God as did the Wise Man: "O Lord, Father and God of my life, leave me not to their devices. Give me not haughtiness of my eyes, and turn away from me all coveting" (Eccli 23:4-5). Then, too, for our humiliation, we should reflect on our faults and our sins. Just as the proud peacock, on spreading its brilliant feathers, immediately drops his wings when he sees his ugly feet, so will a look at our failures soon chase away pride. Finally, imitate Blessed Bonaventure by exercising yourself in acts of obedience and humility. Think of Mary, who called herself a handmaid of the Lord at a time when an angel announced God's greatest prerogatives of grace to her. Say to God: "O Lord I am Thy servant and the son of Thy handmaid" (Ps 115:7).
Marion A. Habig, OFM
---

The lives of the saints!

Blessed Helen Enselmini
Saint Hyacintha of Mariscotti
Blessed Hippolyte Galantini
Blessed Hugolinus Magalotti
Blessed Humiliana Cerchi
Blessed Humilis of Bisignano



---