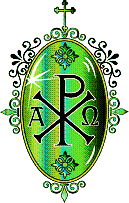 Saints-S

Saints names beginning with the letter S


The seraphic spirit consists in ardent holy love, in a heart which seeks and sees God in all things and is bent on spending itself for His honor and using all things to glorify Him. The seraphic spirit takes its name from the Seraphim, who are ever aflame with love for God. Our seraphic father St Francis was all aglow with this love of God and, like the three young men in the fiery furnace, wished all creatures to join in praising God. The saints at times have been so inflamed with this love that they were bodily raised above the earth. This love of God is conspicuous in all the saints of the Franciscan Order, for which reason the order itself is often spoken of as the Seraphic Order. As in the material world everything is attracted to the sun and revolves around it, so should all rational creatures be drawn to God and all the desires of their hearts should tend towards Him.
Consider the obstacles that oppose this seraphic spirit in the heart of man. There is, above all, worldliness which makes us so attached to material goods, sensual pleasures, and earthly honors, and thus hinders us from rising to God. Christ spoke thus to the Jews: "You are from beneath -- that is, earthly-minded -- I am from above" (John 8:23). That is the reason, said He, why they could not come to Him, and would die in their sins. Sins for which atonement has not yet been made also stand in the way and prevent the flame of love from rising upwards. Finally, conceit and pride hold many people captive. Such pride cast Lucifer out of heaven, and it permits no human heart to rise to God. Therefore, detachment from material things, penance for sins committed, and sentiments of humility must prepare our hearts, otherwise they will not be in a condition to receive so much as a spark of true divine love.
Consider that this fire of love, which fills the heart with the seraphic spirit, must come from the Father of Light. What we can do, is make ourselves receptive for this grace. But, if we do our part, God will give it to us, for He said; "I am come to cast fire on the earth, and what will I but that it be kindled?" (Luke 12:49). Let us, therefore, pray for the seraphic spirit and do what lies in us that it may not be weakened or stifled in us. Then, too, let us be mindful, especially during the month which is devoted to the souls in purgatory, of these souls who are filled with the seraphic spirit but suffer great anguish in their desire for God. Let us pray that God may satisfy their ardent longing.
Marion A. Habig, OFM
---

The lives of the saints!
Blessed Salome of Cracow
Saint Salvator of Horta
Blessed Sanctes of Montefabro
Blessed Sebastian of Aparicio
Saint Seraphin of Montegranaro
Blessed Seraphina Sforza
Saint Sperandia
Saint Stephen
Saint Szymon of Lipnica
---