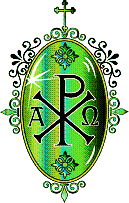 Saints-I

Saints whose name begins with the letters I


Many people believe that the way to maintain their dignity is by proud and domineering manners and by exterior pomp and finery. The saints know otherwise. They look upon vain pomp as a form of slavery in which the soul basely serves the detestable vice of pride, the sin through which our first parents lost their nobility in Paradise. The Son of God gave His own blood to atone for that sin; and only by means of that royal purple have we been restored to the position of children of God. That is why the saints shun everything that savors of pride, always remaining as humble and submissive as a child.
Consider how almighty God prepares the souls, which He has endowed with such nobility, for its destiny in eternity. In company with all the angels and saints the soul is to enjoy the most intimate union with God. That is why God permits many trials and hardships to come upon human beings, so that their fidelity may be proved and everything unworthy may first be removed. But he who tries to escape the test of the cross and seeks sensual pleasures makes himself unworthy of nobility of soul and exposes himself to the danger of losing it.
He who wants to be faithful to God but submits only imperfectly to His ordinances must pass through a severe purification in purgatory before he can enter heaven. Only the soul that has been thoroughly purified here on earth can be admitted to heaven immediately after death. When the great saints depart from this life, their souls are radiant in the full brilliance of nobility. In trials they had thanked God in the words of the Te Deum; and then submitted to the strict guidance of a confessor who completed the preparation of their souls for heaven. While there is time, prepare your soul so that, when you die, it may be ready for heaven.
Marion A. Habig, OFM
---

The lives of the saints!

Saint Ignatius of Antioch
Saint Ignatius of Laconi
Saint Ignatius of Santhia
Blessed Imelda Lambertini
Blessed Innocent of Berzo
Venerable Innocent of Chiusa
Saint Irenaeus
Blessed Isabella of France



---