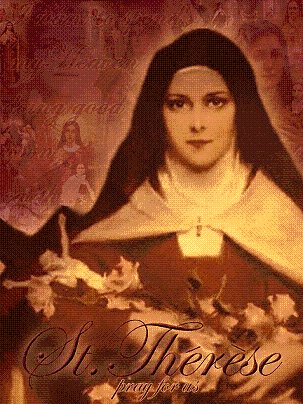 Roman Catholic Saints!
According to Pope Pius XII: "There is good reason why the cult of the saints in heaven is valued by Christian people, that is, so that they may employ their help, and that they may be raised up by the protection of those in whose praises we delight. And from this, it may be easy to understand why the holy liturgy offers us many formulas of prayers in which it invokes the assistance of the saints in heaven.
In some of our heroes, His apostolic zeal is resplendent; in others, His fortitude even to the shedding of blood; in some that constant watchfulness is conspicuous with which they awaited their divine Redeemer; and in others glowed a virginal radiance of soul and the modest sweetness of Christian humility. Finally, in all the saints burned a fervent love of God and of their neighbors.
All these beauties of holiness the holy liturgy places before our eyes in order that we may gaze upon them for the good of our souls, and in order that we may be inflamed by the example of those in whose merits we rejoice. Therefore, we should conserve innocence in simplicity, union of heart in charity, modesty in humility, diligence in administration, watchfulness in helping those who are laboring, mercy in cherishing the poor, constancy in defending the truth, justice in the severity of discipline, that there may be no lack of any virtue which is proposed to us as an example. For these are the footprints which the saints, going back to their heavenly homeland, have left for us, so that following always closely in their footsteps, we may follow them to their blessedness."
---
---
Canon Reeves explains: "The lives of the saints on earth are the supreme achievement of divine grace. So close is their union with Christ that in them He lives and prays, suffers and dies in self-offering to the Father. That life which He re-enacts in every one of the baptized, He lives to the full in the saints. For this reason, the Church honors the saints as the most glorious handiwork of God's grace and asks their prayers before God's throne as of those who are especially pleasing to God."


---
St George and the Dragon
---
---

Patron Saint Names!

List of Roman Catholic Saints Names


---