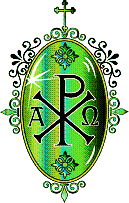 Saints-N-O

Saints whose name begins with the letter N & O


Consider how pleasing to God must have been the labor and exertion of Blessed Odoric, as he brought the light of the Faith to so many nations, and led them to the bosom of the Church which alone could bring them salvation. "Without faith it is impossible to please God" (Heb. 11,6) and to be saved. If your heavenly Father had so great a desire for the salvation of souls that He sent His only-begotten Son into the world to enlighten them who sat in darkness and in the shadow of death, how pleasing to Him must be the labors of apostolic men who continue the work of our Divine Savior! They are doing what Christ Himself commissioned the apostles to do in His parting words to them: "Go and teach all nations, baptizing them in the name of the Father and of the Son and of the Holy Ghost!" O happy calling, to co-operate in God's work of leading souls to heaven!
Consider how this co-operation can be put into effect. The Catholic Church has not only sent out missionaries at all times, but she has established an official department for the propagation of the Faith, which supervises all such activity. For its purposes vast financial assistance is needed, in order to support the missions in the distant heathen countries, and all those whom God has blessed with temporal goods can lend their co-operation. The gifts and bequests of the faithful are used to spread the Faith, in order to apply them where they are most needed. By affiliation with these efforts for the Propagation of the Faith and similar institutions, one can co-operate in the holy work of the missions by easy regular donations.
More necessary than the financial aid, is the special grace of God for the propagation of the Faith, and everybody can help to obtain that grace from God by his prayers and by offering up his hardships. St Therese, who entertained an ardent desire for the conversion of the poor heathens, offered up all her prayers and mortifications for the purpose, and she received from God the assurance that she co-operated in the salvation of more infidels than St Francis Xavier had baptized. So you, too, can co-operate daily in the spreading of the Faith, by your daily prayers and by offering up the difficulties you must suffer daily in your state of life, as is required of the members of the Apostleship of Prayer.
Marion A. Habig, OFM
---

The lives of the saints!

Blessed Nicholas Factor
Blessed Nicholas of Forca
Saint Nicholas Tavelich
Blessed Novellon of Faenza
Blessed Oddino Barrotti
Blessed Odoric of Pordenone
Saint Olav



---