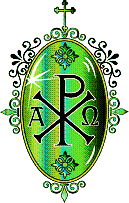 Saints-M

Saints whose name begins with the letters M


Consider that the saints are ever eager to honor the Mother of God. They defend her exceptional privileges, as from the first moment of her conception Mary was kept free from original sin, whereas, it has tainted the soul of all other human beings. Because of this particular privilege the serpent, whose head she was destined to crush, never had any power over Mary. It was a consolation to the faithful, and to the Franciscan Order in particular, when this truth was declared a dogma on December 8, 1854. The Supreme Pontiff extended a great kindness to the Franciscan Order on that occasion. In all Franciscan churches the faithful can gain a plenary indulgence on this feast, and all Franciscan priests have the privilege of saying the Mass of the Immaculate Conception every Saturday throughout the year except on certain specified days. -- Let us celebrate this glorious privilege of Mary with great joy throughout the year!
Consider how we should honor the Immaculate Conception. We should render her homage and give thanks to God, who in view of the merits of Christ preserved her from every stain of sin. But we should also look up to her on account of the great care with which she kept her soul free from every personal sin, even though she was never assailed by any evil inclination. Since we are so filled with evil inclinations, should it not be a matter of particular concern to us to guard against sin?
Consider that the Immaculate Conception should be our special refuge when in danger of sin. She who was always free from stain has no greater desire than that her children may preserve their purity of heart. And the prince of darkness, whose power was helpless against her at her very conception, fears her more than the opposition of all men and saints together. Fly to her in the first moments of temptation. Say devoutly the little indulgenced prayers: "O Mary conceived without sin, pray for us who have recourse to you!" "Sweet Heart of Mary, be my salvation!" "O my Queen, O my Mother, remember that I am your own; keep me; guard me, as your property and possession!" -- Whenever you have called on her with a sincere heart, you may be sure that you have not lost the grace of God. If you faithfully take refuge with her, she will watch over you until you have reached a place near her in heaven.
Marion A. Habig, OFM
---

The lives of the saints!

Blessed Margaret of Castello
Blessed Margaret Colonna
Saint Margaret of Cortona
Blessed Margaret of Lorraine
Saint Mariana of Jesus
Blessed Mark of Bologna
Blessed Mark Marconi
Blessed Mark of Montegallo
Martyrs of China
Martyrs of Holland
Martyrs of Japan
Venerable Mary of Agreda
Blessed Mary Assunta Pallotta
Saint Mary Bartholomea Capitanio
Blessed Mary Crucifixa
Saint Mary Frances of the Five Wounds
Blessed Mary Frances Schervier
Saint Mary Joseph Rossello
Venerable Mary Lawrence Longo
Saint Mary of Oegnies
Saint Mary Magdalen Postel
Blessed Matthew of Girgenti
Blessed Matthia Nazzarei
Blessed Mary Magdalene Martinengo
Saint Michael
Saint Michael Garicoits 
Blessed Michelina of Pesaro



---