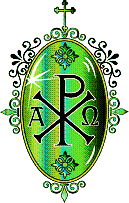 Saints-C

Saints whose name begins with the letter C

Consider how the cross became a mark of honor through the death of Christ. Before that time it was the tree of shame for the execution of the basest criminals, so that it was said: "Cursed is everyone that hangs on a tree" (Gal. 3,13). Today it gleams high up on the towers of our churches, it glitters on the crowns of princes; bishops wear it as a sign of their great dignity, and not only do women wear it as an ornament, but even men are proud to wear a cross as a badge of honor. At the last judgment the cross will shine in the heavens and precede the true adorers of the cross to never ending honors of heavenly glory. – Oh, that we may then be among its followers!
Consider how Holy Church venerates the cross. She has instituted two feasts in its honor: the feast of the Finding of the Holy Cross, and the feast of the Exaltation of the Holy Cross. She assigns to it the most honorable place on her altars; she dispenses all her means of grace and her blessings with the Sign of the Cross because it is the source of all blessings for us. Thus should we also honor it: we should assign the cross and the crucifix the most honorable place as ornaments of our rooms, erect it in our gardens and along the highways as a guidepost to heaven, and plead for the blessing of God through the Sign of the Cross, making it not only before and after prayer, but also while at work and in all our undertakings.
Consider that the best and most salutary way to venerate the cross consists in willingly bearing for love of God the suffering, the neglect, the hardships, in short, the cross which falls to our lot in life. Only in this way can we be united with Him who died on the cross out of love for us, for He says: "Whomsoever does not carry his cross and come after Me, cannot be My disciple" (Lk. 14,27). Our holy martyrs of Japan counted it a reward for their labors in the missions that God so honored them as to allow them to die on the cross. Does Our Lord not, perhaps, reward many of His faithful servants by permitting them to live under the cross? That will be made known on the day of final retribution. Then, just as the cross was changed through Christ from a mark of disgrace to a mark of honor, so will all the contempt which we have borne out of love for Christ appear as great honor.
Marion A. Habig, OFM
---

The lives of the saints!

Saint Catherine of Bologna
Saint Catherine of Genoa
Saint Cecilia
Blessed Charles of Blois
Saint Charles Borromeo
Saint Charles of Sezze
Blessed Christina of Tuscany
Blessed Christopher of Milan
Blessed Christopher of Romagnola
Saint Clare
Saint Clare of Montefalco
Blessed Clare of Rimini
Saint Colette of Corbie
Blessed Conrad of Ascoli
Blessed Conrad of Offida
Saint Conrad of Parzham
Saint Conrad of Plaisance
Blessed Contarto Ferrini
Saint Crescentia Hoess
Saint Crispin of Viterbo
Saint Crispina
Saint Cyril the Child
Martyrs of Carmes



---