Roman Catholic Martyrs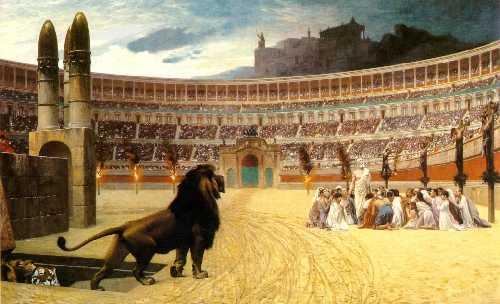 We are told that all who will live godly in Christ Jesus shall suffer persecution, and this is certainly true. The path we take is a narrow one, and strewn with thorns, though we follow Christ, who has preceded us and made of it a royal road.
The disciple is not above the master, and so it is proper that we should suffer. We can proceed confidently, though, for Christ promises us that it will not be too much for us, as He will not let us be tempted above that which we are able.
We know that there is also an eternal reward for what we shall suffer in this life, and that the pains of this life cannot be compared to the reward that awaits us at the end of our earthly pilgrimage. Christ wishes to encourage us to take up our cross and follow him, consoling us Himself as we embrace life's tribulations.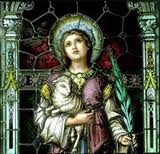 These great saints, the martyrs, are presented for our consideration. Men and women, they have willingly suffered all manner of torture and even death to prove their love. The consideration of what Christ willingly suffered for us impels us toward Him with gratitude, and these great saints, the martyrs, found no greater happiness than to be able to suffer and die for their loving God. They did so by the abundant graces they received through Christ Jesus, and they have proved their extraordinary fortitude through intense sufferings. The martyrs have left us the stories of their lives to inspire us also to at least confess the name of Our Lord Jesus Christ in our daily lives, and to prove our belief in our actions.
---
Stories of the Martyrs!
Blessed Agathangel and Cassian
Blessed Emmanuel and Companions

Blessed Jean-Baptiste Triquerie
Blessed Thomas of Tolentino and Companions
---
Return to Roman Catholic Saints Home Page from Roman Catholic Martyrs

---