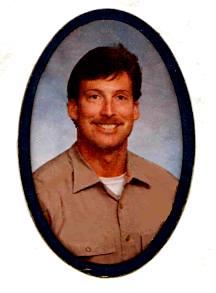 About Us
In this day and age we seem to have forgotten the importance of heroes.
It is a shame, for our children will sit and listen to stories of heroes as if enchanted. The lives of the saints, as well as the heroic tales of knights in armor, will enter into their thoughts and imaginations like a pageantry of heroes come from a land of dreams, and they can be a powerful influence for the good.
Our children need heroes. Models of devotion, they give them something to aspire to. It is certainly true that they have an irresistible appeal, and simply relating the stories of their lives to our children teaches little ones to direct their lives toward God and that which is good.
The world understands the value of heroes, or else it wouldn't be doing so much to try to tear them down in our eyes. Our young are even taught now that there are no real heroes, that men are fatally flawed, and that it is useless and even destructive to strive for that which we cannot hope to ever achieve. They are carefully indoctrinated to believe that we are only a soulless collection of atoms created in the cosmic slime of eons past, relegated to a meaningless life without purpose.
Certainly we are all human, and subject to failure, but we are also capable of great good, and even sanctity. If to be a saint means to practice virtue to a heroic degree, should we not be feeding our children with stories of the lives of the saints, and other examples of robust Catholic manhood?
My wife and I have been blessed with three wonderful children. I am happy to report that none of them have ever gone through the angst of adolescence or periods of rebellion that we as parents are taught to believe are only natural stages in a child's development. They are all loving children, whose lives are directed toward a higher purpose or calling that makes them content with their lives. They understand the meaning of life, and are not floundering around in the errors and misconceptions shared by so many of their peers. It was for them that I wrote "Learning to Love God," a beautifully illustrated book for reading to small children presenting the great goodness of God to them so that they may love and understand Him from their youth, simply because He is worthy of all love.
As much as I might like to take the credit for such success, it is only fair to say that I owe much of the accomplishment to the legions of knights and hundreds of saints whose lives my wife and I have related to them over the years. Spoken of often in daily conversation, these heroes have become like family friends whose struggles and achievements are well known and praised.
With this understanding of the importance of heroes, I have written three books about Catholic men who embody Christian virtue and manhood. "El Cid, God's Own Champion" tells the story of Rodrigo Diaz, who was an invincible Catholic knight whose life was a tale of incredible triumphs amidst severe trials. "Saint Fernando III, A Kingdom for Christ," is the story of his descendant, the great incorrupt saint and king of Castile and Leon. He was a knight entirely dedicated to God, and a saint who repeatedly led his men into battle against the Moors as he forged a kingdom for Christ. "Defenders of Christendom" is a book filled with amazing stories of little-known Catholic heroes presenting spectacles of bravery and valor never exceeded in all of history. These popular books are currently in use in Catholic schools all across America, and even in Seminaries to assist in the formation of priests.
I pray that the example of their lives may inspire all Catholic children to imitate their virtues, and serve as well to remind men of our age of the great things that can be accomplished through dedication to purpose and the grace of God.
May God bless you and your children,
Through the Immaculate Heart of Mary,
James Fitzhenry
---
---

Return to Roman Catholic Saints Homepage
---