16 September 2018
I've recently had a difficult decision to make concerning whether or not I would keep this website open with the new requirements for compliance brought about by the European Union and other new restrictions. While major corporations are hiring staff to bring their sites into compliance, this website cannot afford such an expense. Nevertheless, I have decided to make the commitment necessary to meet the new requirements, if possible, and to continue to grow this Catholic website.

It's been a long road in a relatively short amount of time.
I think back a little over a decade and remember seeking advice from someone who used to work for a large Catholic publisher. I had an idea for a children's book, and didn't know how to proceed. I was advised that it is indeed difficult to get published, but to write the book anyway, for if it was God's will, the book would somehow be published. It was  good advice, but getting a book published and having it read by a large audience are two very different things. I will never forget the support and encouragement I received at this time from two people: Fr. Nicholas Gruner, known as  the Fatima Priest, and John Vennari, publisher of Catholic Family News. John told me he had picked  up my book after his daughter had been attracted to the illustrations. John then wrote the very first review for my first book, "Learning to Love God," publishing it in his paper. Fr. Gruner purchased the book for sale in his bookstore.
My next book followed at the request of a good priest, and because of my desire to correct the record about the Spanish knight and hero Rodrigo Diaz, El Cid. That book became "El Cid, God's Own Champion," which received quite a reception. It is now used in many Catholic schools, where the life of the hero stands as an example for our children to emulate. I was four chapters into my next book about St. Fernando III, king of Castile, when I received a phone call from a Catholic publisher asking if I would consider writing a book about the saint. Once again, it was amazing to see the hand of God at work. I answered that I had already begun a book about St. Fernando, read the publisher a paragraph I had just written, and the book was sold, becoming "St. Fernando III, A  Kingdom for Christ." No sooner was that book finished than I received a phone call from an abbot I had never met asking  for what became my next book, "Defenders of Christendom."
Part of the reason I have decided to keep the website open is because of the support of these good men, because they believed in me and because they believed that what I was doing was important. Thankfully, I have also heard from people all over the world during these years about how much my books have impacted them and inspired them and their children to be good, strong Catholics. Both John and Fr. Gruner have already gone on to their eternal reward, and as  I remain  humbled by  their assistance, I also realize that I must  continue so that their support for me is not made vain. They fought the good fight and have run their race. In my own small way, I intend to do the same.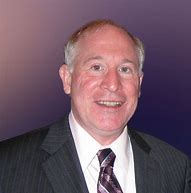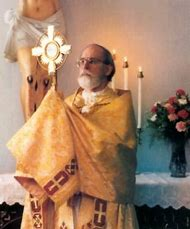 Joseph John Vennari, R.I.P.                                                                                                                                                                                                                                                  Fr. Nicholas Gruner, R.I.P.
---
15 September 2018



Thank you for your prayers

Thank you for your prayers on behalf of the young priest who had part of his leg amputated. The surgery went well, but Father has a long recovery ahead of him. Please continue to remember him in your prayers.
Roman Catholic Saints Blog
The Roman Catholic Saints Blog is my journal for the website. It...
--lets you know when any new web pages appear on roman-catholic-saints.com
--keeps you up to date with any new saints or inspirational stories that are added to the website
Jul 22, 2018
Our Lady of the Fields Patroness of Glenmary Home Missioners
Our Lady of the Fields is patron to Glenmary Home Missioners, founded by Father William Howard Bishop in 1939 to establish Catholic churches in U.S. counties
Continue reading "Our Lady of the Fields Patroness of Glenmary Home Missioners"