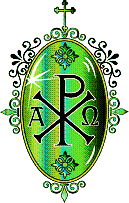 Saints-D

Saints whose name begins with the letter D

Consider the rigorous penance of Blessed Didacus. We do not need, nor are we permitted to imitate him in it. But it would be well if we strove to cultivate the spirit which prompted him to undertake it. Not without reason does the holy council of Trent explain: "The whole life of a Christian should be one continuous act of penance." We are sinners, and the first requisite of true penance is the acknowledgment and confession of our sinfulness and a hearty sorrow for our offenses.
Consider the admonition of Our Lord: "Except you do penance, you shall all likewise perish" (Lk. 13,5), that is to say, by sudden death. Our Lord spoke these words after it had been reported to Him that a number of persons had died a sudden death. But who is there who would care to be surprised in his sins by sudden death? Let us, therefore, heed that other word also: "Today, if you hear His voice, harden not your hearts" (Heb. 3,8). Consider penance as atonement for the sins of others. What fruitful penance Blessed Didacus took upon himself in order to atone for the sins of the people. Hence, his sermons produced "fruits worthy of penance" (Lk. 3,8). He who seriously considers how frequently our good God is offended every day, will count it as a sweet obligation to impose small mortifications upon himself by way of atonement.
O God, who didst endow Thy blessed confessor, Didacus, with the science of the saints and didst work wonders through him for the salvation of his people, grant us through his intercession to think those things that are right and just, so that we may arrive safely at the kingdom of Thy glory. Through Christ our Lord. Amen
Marion A. Habig, OFM
---

The lives of the saints!

Saint Daniel and Companions
Blessed Davanzato of Poggibonzi
Blessed Delphina of Glandeves
Saint Didacus of Alcala
Blessed Didacus Joseph of Cadiz
Saint Dominic



---