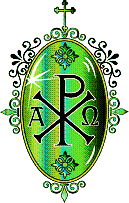 Saints P Q

Saints whose name begins with the letters P & Q


Consider how precious is the virtue of purity of heart. Christ said: "Blessed are the clean of heart, for they shall see God" (Matt 5:18). Blessed are such souls even here on earth, for they possess that interior bliss which results from a good conscience and from the right order of things preserved despite the warring emotions of the heart. The pure of heart also win the affections of their fellowmen, just as little children are believed by everyone. The greatest blessing of purity, however, is the assurance of eternal happiness; for, says Eternal Truth, "they shall see God." -- Should we not be eager to acquire this precious virtue?
Consider what contributes purity of heart. It considers not only in rejecting all indecent, impure desires and affections, but also in conquering all the other passions which stain the soul, especially injustice and avarice, pride and vanity, lying and deceit. In answer to the question as to who will be admitted to the vision of God, the Psalmist says: "The innocent in hands, and clean of heart, who has not taken his soul in vain, nor sworn deceitfully to his neighbor" (Ps 23:4).
Consider how we can preserve purity of heart. Be ever mindful of the high origin of your soul. A person of high birth needs only to remember his distinguished extraction in order to refrain from doing anything unbecoming. Your soul is of utmost distinguished origin. It has been created by God Himself according to His image and likeness; it has come forth from baptism a child of God and an heir of heaven. If sensuality, pride, or avarice attack your soul and threaten to stain it, say with Blessed Salome: "I am of too noble an extraction, I am too distinguished in birth to yield to anything of that sort," and then banish the tempter with contempt. -- Mindful, however, of your weakness, so not fail to plead with the prophet: "Create a clean heart in me, O God!" (Ps 50:12).
Marion A. Habig, OFM
---

The lives of the saints!

Blessed Pacific of Cerano
Saint Pacific of San Severino
Saint Paschal of Baylon
Saint Patrick
Blessed Paul Heath
Blessed Paula Gambara-Costa
Blessed Paula Montaldi
Blessed Peregrin of Falerone
Saint Peter of Alcantara
Blessed Peter Cresci
Blessed Peter Gambacorti of Pisa
Blessed Peter of Mogliano
Saint Pionius
Saint Peter Regalado
Blessed Peter of Siena
Blessed Peter of Treja
Blessed Petronilla of Troyes
Blessed Philippa Mareri
Blessed Pica Bernardone
Pope Pius X
Saint Pollio
Saint Polycarp
Saint Quirinus



---