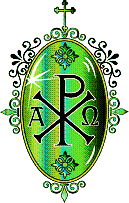 Saints-R

Saints whose name begins with the letters R

Consider the following words: "See your vocation, brethren, that there are not many wise according to the flesh, not many mighty, not many noble, but the foolish things of the world has God chosen that He may confound the wise" (1 Cor 1:26). The lives of the saints prove the truth of these words. Many great saints are born of poor parents in a lowly station, and having no schooling of any kind, are still able to discuss the loftiest matters to the great astonishment of learned men. How ashamed of themselves will learned men be in the presence of these humble saints at the judgment-seat of God, unless they serve God, like them, in genuine humility. What the world accounts as foolishness is wisdom in the sight of God; but the wisdom of the world will be put to shame at the final reckoning.
Consider why God chooses the lowly to lavish His grace on them and make them really great. The Apostle tells us, "that no flesh shall glory in His sight" (1 Cor 1:29). Almighty God bestows His grace on human beings so that they can do great things, but they should not ascribe what is accomplished to themselves; they should rather give the glory to God. Because the wise ones of this world and the wealthy and the prominent so readily give to themselves the credit for what they do, they receive less grace to accomplish that which is supernatural, and so they devote themselves to what is material and perishable. But when the learned, the wealthy, and the prominent of this earth are at the same time humble, God chooses them also, as He once choose St. Paul, St. Augustine, and the saintly King Louis. The latter thought more of the crown of thorns which had been placed on the head of our Lord than he thought of his own royal crown.
Consider that God admits only those souls to eternal bliss and heavenly glory who remain humble in their own eyes though they have accomplished great things. Endowed with the most brilliant gifts of nature and of grace, Lucifer contemplated himself and became puffed up - and immediately he was deprived of his throne among the angels and was thrust into hell. The humble saints who were greatly esteemed by the world and by their brethren because of the marvelous things God accomplished through them, nevertheless thought little of themselves and wished to leave the world. In heaven they receive a place once occupied by the proud angels. "Everyone who exalts himself shall be humbled; and he who humbles himself shall be exalted" (Luke 14:11).
Marion A. Habig, OFM
---

The lives of the saints!

Blessed Raymond of Lull
Blessed Raynier of Arezzo
Blessed Rizziero of Muccia
Blessed Robert Malatesta
Saint Roch
Blessed Roger of Todi
Saint Rose of Viterbo



---