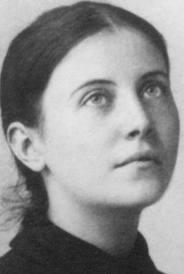 Saint Calendars & Saint's Feast-Days
Below you will find links to a special calendar for Franciscan saints, a listing of saint's feast-days, and a Marian Feast-Day calendar with a different title for Our Lady for each day of the year. Since we name our children after the saints, that they may have an advocate in heaven who will intercede for them before the throne of God, there are also links to a list of Catholic saint names, with Catholic male saints and Catholic female saints listed separately, as well as a patron saint list.
The saints in heaven are the personal friends of Our Lord Jesus Christ, and as such they deserve our respect and veneration. Foremost among them is the Blessed Virgin Mary, who is the Mother of God and our mother, but we should also show a special devotion to our guardian angel and patron saints.
---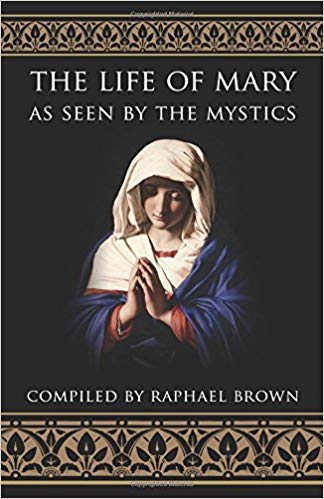 A masterpiece that combines the visions of four great Catholic mystics into one coherent story on the life of the Blessed Virgin Mary. Based primarily on the famous revelations of Ven. Anne Catherine Emmerich and Ven. Mary of Agreda, it also includes many episodes described in the writings of St. Bridget of Sweden and St. Elizabeth of Schenau. To read this book, therefore, is to share in the magnificent visions granted to four of the most priviledged souls in the history of the Church.
In complete harmony with the Gospel story, this book reads like a masterfully written novel. It includes such fascinating details as the birth and infancy of Mary, her espousal to St. Joseph and her Assumption into Heaven where she was crowned Queen of Heaven and Earth.
For young and old alike, The Life of Mary As Seen by the Mystics will forever impress the reader with an inspiring and truly unforgettable understanding of the otherwise unknown facts concerning Mary and the Holy Family. Imprimatur. 280 pgs, PB
---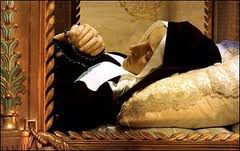 The Roman Catholic Church encourages veneration of the saints, as she reminds us of them by giving them their own special feast-day. On these days especially we should contemplate the particular virtues of the saint as we celebrate their lives. They provide us with a holy example to emulate, and so we should learn about them, but more than that, we should pray to the saints, who can assist us with their prayers. The saints are well aware of what we need, and of our weakness, and in their charity they are always willing to assist us if we ask them.
---

A Marian Calendar
With links to fascinating stories about Our Lady!

---

A Traditional Liturgical Calendar

Roman Catholic Liturgical Calendar


---

A Traditional Franciscan Calendar

Traditional Franciscan Calendar


---