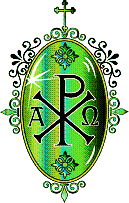 Saints-L

Saints whose name begins with the letters L

We should flee idleness. Holy Scripture says: "Idleness has taught much evil" (Eccli. 33,29). St Francis calls it a cesspool of bad thoughts, and experience shows that idleness is the devil's workshop. Hence St Mary Joseph acted according to the principle: "Hands at work." Work is a duty for everybody. "In the sweat of your face shall you eat bread" (Gen. 3,19). –Let yourself be guided by these principles and flee idleness as you would the plague.
We should avoid busy idleness. Those who neglect their own duties while they concern themselves so much the more about the business of others are guilty of a form of idleness. Also those who occupy themselves with all kinds of hobbies, but do not want to perform the duties of their state of life. They are everywhere and nowhere, and are a burden to everyone. St Francis compared this kind of people to flies, which seem to exist for no other purpose than to molest others.
We should never just "kill time" or waste it in idleness. This can be done chiefly by following the admonition of the Apostle: "Let all things be done according to order" (1 Cor. 14,40). Hence, we should divide our day between work, prayer, and recreation. Besides this, we should reflect on the account we shall have to render of the time and the talents loaned to us. Reflect that, according to the words of our Savior, only faithful servants can enter into the kingdom of heaven.
Be merciful, O Lord, to our prayers and heal our indolence, so that we may obtain the remission of our sins and at all times rejoice in Thy blessing. Through Christ Our Lord. Amen.
Marion A. Habig, OFM
---

The lives of the saints!

Blessed Ladislas of Gielniow
Saint Lawrence of Brindisi
Blessed Lawrence of Villamagna
Venerable Leo Dupont
Saint Leo of Patara
Saint Leonard of Port Maurice
Blessed Leopold of Gaiche
Blessed Liberatus of Lauro
Saint King Louis IX of France
Saint Louis of Anjou
Saint Louis Bertrand
Blessed Louis of Casoria
Blessed Louise Albertoni
Blessed Louise of Savoy
Blessed Luchesio Modestini
Blessed Lucy of Narni
Saint Lucy
Saint Lucy of Caltagirone
Blessed Luke Belludi



---