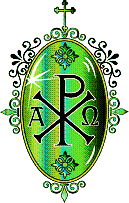 Saints-U,V

Saints whose name begins with the letters U & V


False enlightenment is destructive. False enlightenment is doing even greater havoc today than in the time of Blessed Vincent. The aim today is to eliminate religion from public life. The oft-repeated cry is: "Take religion out of politics." Yet there is the voice of the Almighty addressing the world: "I am the Lord your God!" (Lev. 19,32). God's religion must not be excluded from any phase of life, not from politics either. To do so is to bring harm on the world and on the nations.
True enlightenment brings blessings in its train. True enlightenment, for which Blessed Vincent toiled, is nothing but the correct knowledge of things and their purposes. But it is only by faith and by grace that we can arrive at this correct knowledge. And Christ is the teacher of the Faith. He has said: "He that follows Me walks not in darkness" (Jn. 8,12). Remain firm, therefore, with heart and mind, in your adherence to Christ and His Church, to pope and bishop.
False enlightenment is foolish. The so-called enlightened class of our day despise faith and divine revelation, and hold as right and true only what they can comprehend with their puny intelligence. They act like a person who will heavily curtain the windows of his home so that no ray of sunshine can penetrate and then lights an oil lamp, in the belief that he can trust only the light of his own lamp. To such a one may be applied the severe judgment: "Professing themselves to be wise, they became fools: (Rom. 1,20)
We beseech Thee, O Lord, give ear to our prayer and enlighten the darkness of our minds by the grace of Thy visitation. Through Christ our Lord. Amen.
Marion A. Habig, OFM
---

The lives of the saints!

Saint Valeria
Blessed Veridiana
Saint Veronica Giuliani
Saint Vincent Pallotti
Saint Vincenta Gerosa
Saint Vitalis



---