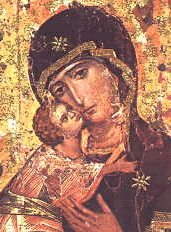 Blessed Petronilla of Troyes

Blessed Petronilla of Troyes

(Beata Petronilla di Troyes)

Virgin, Second Order

Blessed Petronilla of Troyes was a descendant of the dukes of Troyes. When she was still quite young, she renounced for the love of God the brilliant prospects which presented themselves to her in the world as a result of her noble descent.
She went to the Poor Clares of Provins, where she led a life of humility and renunciation, and soon became a model to all her sisters in the practice of every virtue. After establishing a new monastery of Poor Clares in the diocese of Beauvais, at a place very appropriately called Mount of Heaven, she was appointed abbess there.
Riches do not make one happy. Where did Blessed Petronilla of Troyes find happiness? Not in the wealth and splendor of her distinguished family, but in the poor convent of the daughters of St Clare, who were, however, wealthy in the gifts of God. Ask the rich, ask the wealthy captains of industry whether they are happy, and they will agree with the Scriptures.
Due to her prudence and maternal solicitude, the new foundation soon developed into an abode of sanctity and heavenly joy. Daughters of some of the noblest families in France came there and begged for the poor habit of holy Mother Clare. Even Queen Joan often tarried at the convent of Mount of Heaven, in order to derive edification from the saintly life and blessed peace prevailing there. She asked as a favor that she be buried there after her death.
---
---
After filling the office of abbess for a period of eight years, Petonilla resigned it in order to prepare herself for death as a plain religious. She lived in this state of retirement for eleven years. On May 1, 1355, the Divine Spouse summoned her to the eternal wedding feast. Pope Pius IX sanctioned the veneration paid to her.
*from The Franciscan Book of Saints, Fr. Marion Habig, OFM
---


Return to Saints Page


Return to Roman Catholic Saints Homepage