Consoling Sisters of the
Sacred Heart

Thank you for visiting this page. Below is an excerpt of the letter from the Mother Superior of the order of the Consoling Sisters of the Sacred Heart explaining their apostolate and their need for financial assistance.
---
To donate, click the link below:
This growing religious order needs you, Post Falls - Idaho | LIFEFUNDER

---
A typical day in the life of a Consoling Sister is Mass, prayer, study and work. Our work includes the formation of postulants and novices; daily upkeep of the chapel, the convent and its grounds with its numerous olive trees and gardens; arts such as sewing, embroidery, statue restorations and painting. We also teach catechism to the children, take care of the elderly in our nursing home, and visit the sick and needy in their homes in town.
In 2006, Providence blessed us with a new apostolate in India – an orphanage and elderly home. With the help of benefactors from all over the world, a truly remarkable building was constructed that houses almost 100 people. Seven Indian sisters work tirelessly and are dedicated to educate orphan girls, and take care of the elderly, who are often found abandoned on the street in miserable condition.

In 2014, the first American postulant arrived in Italy. With joy the community paid homage to Our Lady of Guadalupe for this gift. Her image was enthroned in our convent. From that moment the flow of young Americans has been non-stop, and our community now numbers 45 members. Now from 7 nationalities, we are 26 professed sisters, 8 novices, and 11 postulants, 20 of which are Americans, with many more desiring to try their vocation.

With our numbers increasing exponentially in just these few years we have run out of space in our convent and church. Not wanting to refuse vocations God sends us, we have had no other choice but to put bunk-beds in the bedrooms, in the workroom, and even in the Superior's office. Now we are faced with the problem of turning girls away who have asked to visit. We find ourselves urgently needing a larger convent for our mother-house and Novitiate to form the girls in the beginning of their religious life.

Divine Providence through St. Joseph has lead us to an ex-Capuchin convent built in the 1600s, 40 minutes from Vigne where we live today. Restored in the year 2000 with a larger church, 30 bedrooms and 5 acres of land, this convent seems to be a God-send. Although, not having been occupied for 5 years, the convent has suffered some damages and vandalism such as gutters and pipes stolen, electric and hydraulic panels damaged, windows broken, and other problems.

At this time we have a friendly Bishop who is willing to sell this convent to us if we are able to raise enough money. This Bishop is retiring next year, so we are feeling a sense of urgency to acquire a property now before it becomes more difficult in the future. We need to insure the sale by February, 2021. The final asking price is €1,150,000, a little over half of the original price. Restoration is estimated as an additional €200,000. Our community, relying solely on Divine Providence, turns to you as our hope.

Dear benefactors, we ask you to be instruments in the Hands of God to offer to His future spouses a place where, in silence, obedience, and fraternal charity, we can learn how to become true spouses who console the Heart of Jesus and spread the devotion to Him throughout the whole world.

We assure you of our special remembrance in our daily prayers and sacrifices, and most especially on Wednesdays of each week which is dedicated solely to our benefactors. We will remain forever grateful for your generosity.

May God bless you always.
Yours in the Sacred Heart of Jesus,
The Consoling Sisters

---
To donate, click the link below:
This growing religious order needs you, Post Falls - Idaho | LIFEFUNDER

---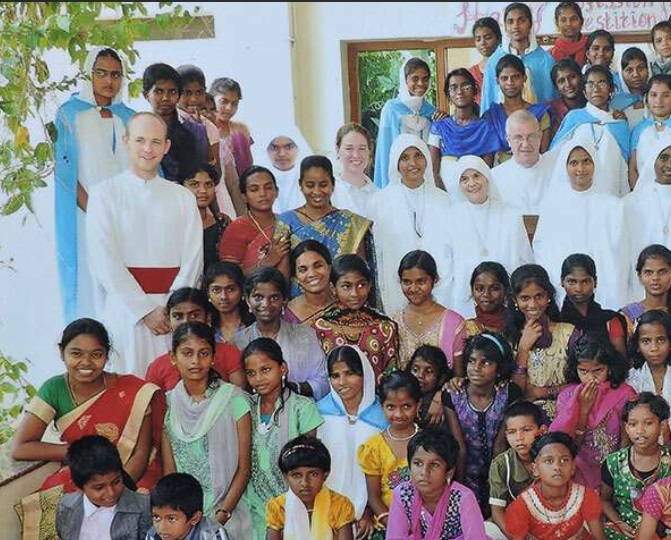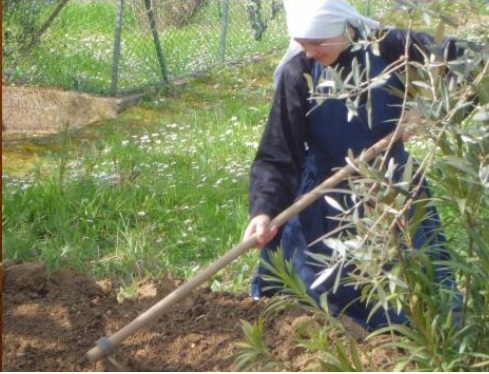 ---
To donate, click the link below:
This growing religious order needs you, Post Falls - Idaho | LIFEFUNDER

---
---
Return to Roman Catholic Saints Homepage
---