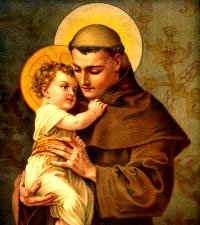 Saint Anthonys Brief

THE BRIEF OR BLESSING OF SAINT ANTHONY

A case of diabolical obsession, that yielded to the power of St Anthony of Padua, was recorded in Portugal during the reign of King Denis.
Under the guise of a heavenly visitant, the devil frequently appeared to a woman of Lisbon and urged her to throw herself into the river Tagus in order to obtain the remission of her sins and eternal happiness.
The tormented woman at length decided to drown herself. Passing a Franciscan chapel on her way to the river, she entered, and kneeling before the altar of St. Anthony, implored the Saint to help her save her soul. Overcome by fatigue, she fell asleep.
During her slumber St Anthony appeared to her, revealed the deceit of the "father of lies" and released her from the obsession. On awaking, the woman found a letter which the Saint had given her during the vision. It contained the prayer now known as the "Brief of St Anthony." The original of Saint Anthonys Brief was preserved with the crown jewels by the King of Portugal. Pope Sixtus V caused the efficacious lines to be inscribed on an obelisk, which he had erected in the quadrangle in front of Saint Peter's.
---
---

SAINT ANTHONY'S BRIEF

Behold the Cross of the Lord!
Fly, ye powers of darkness!
The Lion of the tribe of Juda,
the root of David, has conquered.
Alleluia!


---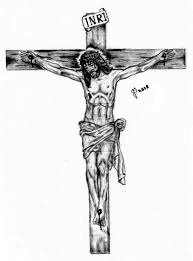 ---
It is a devout practice to wear this blessing known as Saint Anthonys Brief on one's person, or to put it up in the home, and often repeat it.
Passion of Christ comfort me! Comfort me for the day is long and weary, comfort me as I fight my up the path of life safe to the haven of Thy Sacred Heart. Comfort me in pain and sorrow and tribulation, comfort me when temptation rages around me and every hope seems lost. And when that last dread hour has sounded and my eyes are closing on this world of sin, Passion of Christ! comfort me then, and lead me gently to Thy Wounded Feet above. Amen
Sorrowful and Immaculate Heart of Mary, Pray for Us!
Many thanks to Martha Custus for this article on Saint Anthonys Brief.
---
---


Return to Saints Prayers Page


Return to Roman Catholic Saints Home Page