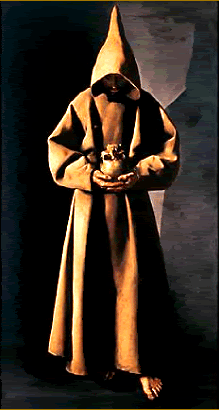 Blessed Gerard of Lunel

Blessed Gerard of Lunel
(Blessed Gerard de Lunel)

Feast Day – May 27


Gerard (also Gery, Gerius, and Roger) of Lunel, a Tertiary hermit and pilgrim of the thirteenth century, belonged to the same noble family as that of St Elzear of Sabran. The son of the Lord of Castelnau, he was born at Lunel, about halfway between Nimes and Montpellier. So precocious was his piety, that he received the habit of the Third Order when he was five years old. In those days it was not uncommon to invest children in the Third Order.
When Gerard was eighteen, he and his brother Effrenaud hid themselves in a cave on the banks of the river Gardon, a tributary of the Rhone, and spent two years there as hermits. They then decided to go on a pilgrimage, because their reputation for holiness was beginning to attract too many visitors. They walked all the way to Rome, and spent two years in the Eternal City, visiting its numerous famous churches and shrines.
---
---
Intending to go on to Jerusalem, they set out for the port of Ancona; but on the way Gerard collapsed in a lonely cottage at Colombaro, near Montesanto. His brother went to seek help, but when he got back Gerard was dead. His death occurred on May 24, sometime between 1270 and 1299.
Many miracles took place at Gerard's tomb, and so it became a favorite place of pilgrimage. Those who were afflicted with headaches or who were subject to epilepsy invoked the intercession of Blessed Gerard with special efficacy. In 1735 a special confraternity, whose members wore a light green habit, was founded in honor of Blessed Gerard; and it became customary to clothe epileptics who were brought to his shrine in this habit.
The city of Montesanto has venerated Blessed Gerard of Lunel as its principal patron from time immemorial. The cult which has been paid to him from the time of his death was approved by Pope Benedict XIV in 1742.
from The Franciscan Book of Saints, edited by Marion Habig, OFM
---
---


Return to Traditional Franciscan Calendar Page

Return to Saints Page

Return to Roman Catholic Saints Homepage