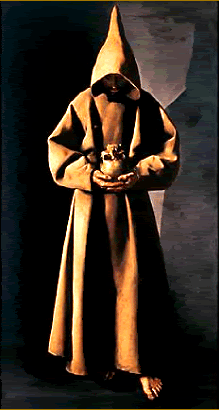 Blessed Jeremy Lambertenghi

Blessed Jeremy Lambertenghi
(Beata Jeremias Lambertenghi)

Feast Day – March 23


Born at Como, Italy, Jeremy or Jeremias Lambertenghi was the son of a family which belonged to the nobility. After a youth spent in innocence and the practices of piety, he joined the Third Order Regular and made such rapid progress in virtue that he soon reached a high degree of sanctity.
After his ordination to the priesthood, he devoted most of his time to the preaching of the word of God. In this capacity he reaped a rich harvest of souls, one reason being the fact that God gave special efficacy to his apostolic work by miracles.
Also after his death in 1513, God testified to the holiness of his life by many miracles; and he has been honored as a saint ever since his demise. Because of the suppression of convents in Italy his remains have been transferred several times from one place to another; and they now rest in the cathedral at Forli in the Romagna, where they are held in great veneration.
---
---
Toward the end of the nineteenth century, petitions were sent to the Holy See requesting official approval of the cult of Blessed Jeremy Lambertenghi, which had been kept up for some four centuries; and according to Holzapfel (1908) this approval has been granted.
Prayer of the Church:
Grant, we beseech Thee, almighty God, that we, who are filled with the new light of Thy Incarnate Word, may show forth in our works that which by faith shineth in our minds. Through the same Christ Our Lord. Amen.
from The Franciscan Book of Saints, edited by Marion Habig, OFM
---
---


Return to Traditional Franciscan Calendar Page

Return to Saints Page

Return to Roman Catholic Saints Homepage