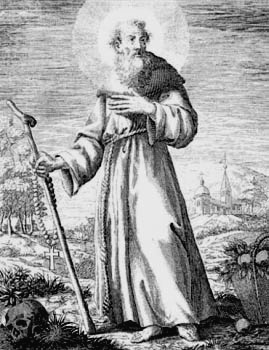 Blessed John Pelingotto

Blessed John Pelingotto
(Jean Pelingotto)

Feast Day – June 2

John Pelingotto was born of a prominent family at Urbino in the year 1240. At the wish of his father, he became a merchant when he arrived at young manhood. But his efforts in business were directed not so much toward increasing his own profits or the fortune of his family, but rather toward benefiting others.
Blessed John Pelingotto was a merchant who aimed not at acquiring profit for himself so much as benefiting those with whom he had business dealings. Greed for money and the gaining of personal advantage at the cost of others is rampant on every side in the commercial world today. But to what end? Difficulty upon difficulty between labor and capital, and a social order that is constantly in conflict.
Blessed John Pelingotto did not, however, pursue the occupation very long. With the consent of his father, he turned his back on a career in business, and retired to a solitary place, where he gave himself up solely to God, devoting his strength and his resources to prayer and almsgiving.
---
---
He joined the Third Order of St Francis and became a striking example of virtue to his contemporaries and fellow citizens, distinguishing himself by his exceptional practice of penance, piety, and charity.
Finally, worn out by the austerity of his life, he was attacked with a serious illness. He closed a life replete with merits and good works, with a peaceful and happy death. It was on the first of June, in the year 1304. His body reposes in the church of St Francis at Urbino.
On November 13, 1918, Pope Benedict XV approved the veneration, which was paid to him since his death and has been increasing with time on account of the many miracles wrought at his intercession.
Prayer of the Church:
Grant, we beseech Thee, O most merciful Lord, that spurred on by the example of Blessed John, Thy confessor, we may not only celebrate his festival but also imitate his virtues. Through Christ our Lord. Amen.
From: Franciscan Book of Saints by Marion Habig, OFM
---
---


Return to Traditional Franciscan Calendar Page

Return to Saints Page

Return to Roman Catholic Saints Homepage