Our Lady of Lure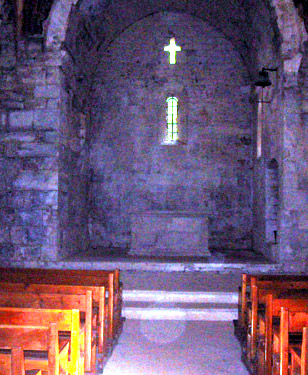 July 12: Our Lady of Lure, Avignon, France 1110
Sometime at the beginning of the 6th century, a priest from Orleans, France, named Father Donat, in search of solitude, made his way into the Alps. The mountain of Lure seemed to be the kind of place he was looking for; and with the approval of the Bishop of Sisteron, he settled there.
On the side of the mountain he built an oratory for which he himself made the statue of Our Lady, carving it from native stone. When after 32 years he died, having spent these years in penance and apostolic work, he was replaced by the Benedictines of Val-Benoit.
A chapel was built to replace the oratory which proved too small to accommodate the many pilgrims. When the Saracens invaded Provence the religious had to flee and so they hid the statue. Barbarians ravaged the country several times and the convent was destroyed.
---
---
Our Lady of Lure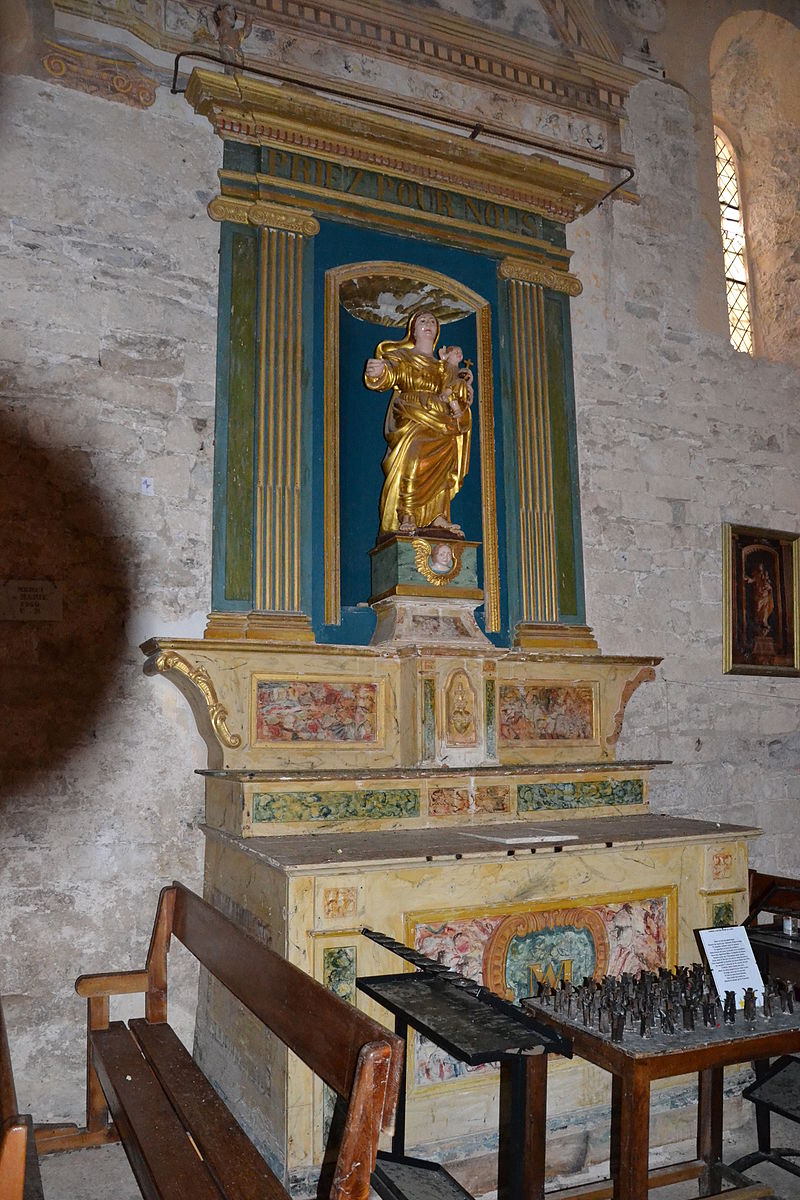 About 1110 the countess Adelaide to whom the land of Lure belonged, gave the place of the original oratory to the Bishop of Sisteron. Several nobles aided in the work of restoring the monastery of Our Lady of Lure. The ancient statue was found and placed above the tomb of Saint Donat. The church became well known and pilgrimages were well attended. In 1318, Pope Jean XXII attached the shrine to Our Lady of Lure to the metropolitan area or see of Avignon. In 1481, Sixtus IV called back to Avignon the 12 canons at the shrine, and the church, badly cared for, fell to pieces in 1557.
For 80 years the place remained desolate. One day a shepherd, who was resting near the ruins, heard a voice saying, "Oh, how many graces I would give to men in this place, if my sanctuary were rebuilt."
The ecclesiastics to whom he told his story took the shepherd seriously. The shrine was rebuilt, and the statue rescued from the debris, was placed on a new altar which was consecrated in 1637. Pilgrimages again flourished. During the French Revolution the chapel was pillaged and the statue mutilated.
With the return of peace, pilgrims again came. On a number of occasions, Mary granted the miracle of an abundant rain to pilgrims that had come to seek this favor. The largest number of pilgrims were wont to come on Pentecost, the feast of the Assumption, and the Nativity of Our Lord.
*from The Woman in Orbit
Photo by Marianne Casamance - Own work, CC BY-SA 3.0, https://commons.wikimedia.org/w/index.php?curid=35123895

---
Have A Great Story About This Topic?
Do you have a great story? Have You Visited This Shrine? Share it!
---
Return to Marian Calendar Page from Our Lady of Lure

Return to Titles of Mary from Our Lady of Lure

Return to Roman Catholic Saints Home Page from Our Lady of Lure