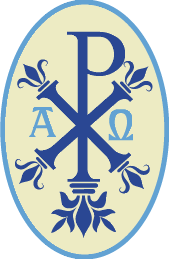 Blessed Felicia Meda

Blessed Felicia Meda

Feast Day – October 5


Felicia was a descendant of the very distinguished and wealthy family of the Meda. She was born at Milan in Lombardy in 1378. She had good parents, who reared the pious and gifted child in the fear of God, and left nothing undone that could be of advantage in her spiritual development. In a very short time she acquired a remarkable command of the Latin language.
She lost both father and mother at a very early age, and thereafter united herself still more intimately with God. When she was twelve years old, she made a vow of perpetual chastity, and then entered the convent of the Poor Clares at St Ursula in Milan.
---
---
The devil endeavored to make convent life miserable for her by subjecting her to severe temptations and frightful apparitions. But Felicia did not permit herself to be overcome. By fervent prayer and the words of the Psalmist : "O God, come to my assistance! O Lord, make hast to help me!" she put the spirits of darkness to flight and persevered steadfastly in her vocation.
When the abbess of the convent died in 1425, the community unanimously chose Felicia for her successor. In this position she did her utmost by word, deed, and example to promote the true religious spirit in her community, so that its good name spread far and wide, even reaching the ears of Pope Eugene IV. It induced the pope and the vicar general of the Observants, St Bernardine of Siena, to entrust her with the extablishment of a new convent of Poor Clares at Pesaro.
Despite her advanced age Felicia and seven companions made the journey from Milan to Pesaro on foot. When the foundress of the convent, the Princess of Montefeltro, offered her the carriage in which she had come out to meet the new community, Felicia humbly declined the offer and entered the town on foot with the rest of her companions.
Felicia spent four years in this new foundation, received a great number of new members, and reared and strengthened them in the spirit of their holy Father, St Francis of Assisi.
Blessed Felicia Meda died in the odor of sanctity in 1444, and many miracles were wrought by God in testimony of the holiness of His servant. Her body was laid to rest in the convent she had founded. Four hundred years later it was transferred to the cathedral of Pesaro.
Pope Pius IX solemnly enrolled Blessed Felicia Meda among the blessed.
from The Franciscan Book of Saints, edited by Marion Habig, OFM
---
---


Return to Traditional Franciscan Calendar Page

Return to Saints Page

Return to Roman Catholic Saints Homepage