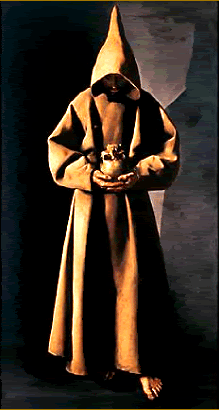 Saint Benvenute of Osimo

Saint Benvenute of Osimo

(San Benvenute di Osimo)

Feast Day – March 22


The holy prelate Saint Benvenute of Osimo was born at Ancona, of the distinguished family of the Scotivoli. He studied theology and law at the University of Bologna. After his return to Ancona and his ordination to the holy priesthood, the bishop made him archdeacon or auxiliary in the administration of the diocese, because of his eminent knowledge and striking virtues. In this capacity he rendered such remarkable service to the Church that the attention of Pope Urban IV was drawn to him, and the Holy Father believed that he could find no more capable person to whom he could entrust the administration of the diocese of Osimo.
The city of Osimo, which belonged to the Papal States, had formed an alliance with Emperor Frederick II against the pope and the Church. In penalty, it had, for the space of twenty years, been deprived of a bishop. Governing the people gently yet firmly, Benvenute pacified them and succeeded in convincing them of what was for their best interests, so that they repented and returned to the obedience of the pope.
Now that they desired to have a bishop again, the pope chose the former administrator Benvenute, whom he called "a man according to his own heart." Far from allowing himself to be elated over the preferment, Benvenute asked the Holy Father for permission to be invested with the holy habit of St Francis and to profess the rule before he was consecrated bishop, for he believed that in the practice of poverty, humility, penance, and constant prayer, he would best be able to govern his diocese properly.
---
---
Touched by this request, the Holy Father gave his consent, and Benvenute wore the habit of the Friars Minor from that day until his death, observing the rule most faithfully.
Saint Benvenute of Osimo continued to govern the diocese of Osimo for thirteen years with so much wisdom, and succeeded in putting such order into affairs, that at the end of his administration the words of the Psalmist could be applied: "Mercy and truth have met each other; justice and peace have kissed" (Ps. 84,11).
When he felt that his end was drawing near, he caused himself to be carried into the cathedral, and there, after the example of his holy Father St Francis, he begged to be laid upon the bare earth, where, amid the prayers of the priests, he passed away peacefully on the twenty-second of March, 1282.
Saint Benvenute of Osimo was buried on the spot where he died, and God at once glorified his tomb with so many miracles that Pope Martin IV canonized him within three years after his death.
from: The Franciscan Book Of Saints, ed. by Marion Habig, OFM
---
---


Return to Traditional Franciscan Calendar Page

Return to Saints Page

Return to Roman Catholic Saints Homepage