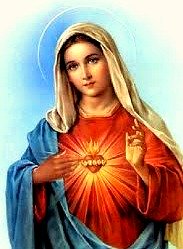 Our Lady of Matarieh

June 21: Our Lady of Matarieh

At Grand Cairo in Egypt is seen a miraculous fountain which Our Lady obtained by her prayers when she fled to Egypt with Saint Joseph, her spouse, and the Divine Child, to escape Herod's wicked designs. St Peter Chrysologus tells us that "this journey was so arduous that the very angels were struck with wonder when they beheld the Savior required to make it."
It is held by tradition that at Matarieh the Blessed Virgin, Our Lady of Matarieh, washed the swaddling clothes of the Infant Jesus and bathed him. It still displays miraculous powers. Matarieh is five miles Northeast of Cairo; here grew also the famous balsam trees, the oil of which was used in Baptism. The city is by some called the "City of the Fountain" in remembrance of Our Lord Jesus Christ, who used it as a bath. The spring had been famous among the ancient Egyptians, who believed that the Sun-god, Ra, bathed his face there when he rose for the first time. People still call it the Holy Fountain, and at the Feast of the Epiphany a vast number of people are said to flock there from all nations to wash themselves in its water.
---
---
Mary of Agreda wrote: "There is to this day a traditional fountain near Cairo from which the heavenly Lady drew water for Herself and the Child, and for washing clothes; all this rests on the truth and the veneration for these wonders and these places still lives, not only among the faithful who visit the holy places, but also among the infidels, who there occasionally obtain temporal benefits from the hands of the Lord. For also the infidels sometimes obtain certain favors, in order that the Lord may be justified before them, or in order that the memory of his wonders may be preserved."
Mary of Agreda also wrote: "If what Jesus and Mary did for the salvation of us men does seem great to us, it is because we do not understand the immensity of their love, and because we understand just as little how to make a proper return for such great love." When Mary of Agreda marveled at the labors and hardships the Holy Family suffered on their trek into Egypt, Our Lady told her: "Do not wonder that my most holy Son and I journeyed so far in order to gain souls. For the sake of even one soul, if possible, and if there would be no other way, We would willingly traverse the whole world."
Our Lady of Matarieh.
---
Have A Great Story About This Topic?
Do you have a great story? Have You Visited This Shrine? Share it!
---
---


Return to Marian Calendar June from Our Lady of Matarieh


Return to Titles of Mary from Our Lady of Matarieh
Return to Roman Catholic Saints Home Page from Our Lady of Matarieh