Our Lady of Helbron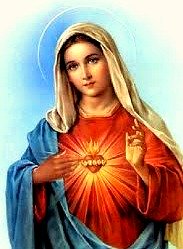 September 2: Our Lady of Helbron, Germany (1442)
The Abbot Orsini writes that: "Our Lady of Helbron, or of Nettles, in Franconia, in Germany. This image began to work miracles in the year 1441."
Helbron, mentioned above in this title of Our Lady, refers to Heilbronn, a city in Germany. Franconia refers to the German lands that were once the eastern region of the Duchy of Franconia, and is named after the Franks, who ruled most of Western Europe during the 8th century. The city of Heilbronn is located in what is still considered a Franconian region.
The only mention of this feast that I can find is by Jonathan Sumption in his book "The Age of Pilgrimage: The Medieval Journey to God," which makes mention of Our Lady of Helbron when he refers to it thus:
"A street statue in Heilbronn, which was believed to have spoken, had a longer life. The pilgrimage began in 1442 and was still prosperous sixty years later."
Other than this brief mention, I can find no other information on this title of the Blessed Virgin. (By the way, it appears that Sumption is not necessarily favorable to pilgrimages made by Catholics in that time.) If any visitors to this site have any knowledge of this location and the feast of Our Lady of Helbron, please pass it along in the space below.
---
---
Our Lady of Helbron
"People outside the Church cannot endure our calling Mary our hope. They say that God alone is our hope, and that He curses those who put their trust in creatures, according to the prophet Jeremiah: Cursed is the person who trusts in human beings. (Jer. 17:5)
"Mary, they argue, is a creature, and how can a creature be our hope? But in spite of this the Church recommends that all priests and religious raise their voices every day in the name of all the faithful and call Mary by the sweet name of "Our Hope" – the hope of all.
"St. Thomas says that we can place our hope in a person in two ways – as a principal cause and as a mediate cause. Thus those who expect something from a king put their trust in him as their sovereign, and in his ministers or his favorite as intercessors.
"When the favor is granted, it comes really from the king, though the favorite is the intermediary. Hence the petitioners have a right to call the minster or favorite through whom they received it their "hope."
"The King of Heaven, being infinite Goodness, desires in the highest degree to enrich us with His graces. But because confidence is a necessary condition for being heard, and because He wants to increase our confidence, He has given us His own Mother as our Mother and intercessor, and has granted her all power to help us. So it is that He wishes us to place our hope for salvation and every blessing in her. Those who put their trust in Mary, who, being the Mother of God, is able to secure grace and eternal life for them, are truly blessed and acceptable to the heart of God."
*from The Glories of Mary, by St. Alphonsus Liguori
roman-catholic-saints.com, Marian Calendar
---
Have A Great Story About This Topic?
I have very limited information about this feast of Mary. Have you visited this shrine? Do you have more information, or a great story about this? Please share it!
---
---
Return to Marian Calendar September

Return to Roman Catholic Saints Home Page from Our Lady of Helbron

---