Our Lady of Constantinople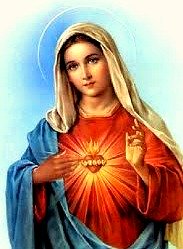 February 17: Our Lady of Constantinople, Bari, Turkey (566)
The Abbot Orsini wrote: "Our Lady of Constantinople, formerly the synagogue of the Jews, which was converted into a church of the Blessed Virgin by the Emperor Justin the Younger, in the year 566."
The remains of the great Byzantine church of Sainte-Marie-du-Rosaire, called Notre-Dame de Constantinople, which is encumbered by later wild constructions and debris of all kinds, are scarcely representative of what this important sanctuary had once been.
In the 1930's, Paul Schatzmann, a Swiss archaeologist, had made important discoveries here, supplemented by another archaeologist, Stephan Westphalen, a German, in the 1990's. We do not know much about the Byzantine past of the building, we only know for certain that the church was transferred to the Dominicans in 1475, and it took the name of Our Lady of Constantinople, and later, that of Saint Mary of the Rosary.
---
---
In 1640 Our Lady of Constantinople was converted into a mosque in the name of Kemankes, then Odalar camii. Much of the substructure had been rebuilt before the fire of 1919, which led to its eventual abandonment.
Despite the painstaking searches conducted by the two archaeologists, it is not easy to have a very clear idea of the scale of the building and its dependencies. However, the proximity of the mosque Kasim Aga, which also has Byzantine structures, and the Aetius (Ipek Bodrumu) suggest that the church belonged to a large monastery, whose name remains unknown.
From the point of view of the two archaeologists, the foundations of the church date from the seventh century, but the final form of the church was given after the fire of 1203. After the reconstruction and expansion of the church in the thirteenth century, the foundations of the old church were used as a mausoleum, while two slightly asymmetrical chapels were added in the apse. Part of the old church was filled to construct the new church with the Greek cross plan. Nothing suggests that the substructure of the second building was originally a funerary chapel, as its primary function was to provide a basis for a monumental church. It appears the sub-structure was gradually used for tombs of the faithful.
In the upper part, there are paintings of the life of the Blessed Virgin dating from the eleventh and twelfth centuries. Fragments of frescoes have been discovered on several walls. In the small central chamber of the crypt, a crowned Virgin surrounded by angels suggests that a Marian relic may have once been enshrined here.
---
Have A Great Story About This Topic?
Do you have a great story? Have You Visited This Shrine? Share it!
---
---
Return to Marian Calendar February

Return to Roman Catholic Saints Home Page from Our Lady of Constantinople

---