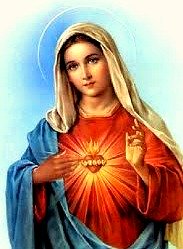 Our Lady of Arras

June 14: Our Lady of Arras

Notre Dame Cathedral in the city of Arras, France, is also known as the Arras Cathedral. A beautiful Gothic style cathedral, originally built in the year 1030, and dedicated to Saint Vaast, can no longer be seen. It was completely destroyed during the ravaging and wide-ranging, wholesale destruction set loose upon civilization by the proponents of the terrors of the French Revolution.
Work began as soon as possible on a second church, built in the simpler "classical" style. Even then the monks were expelled and the church taken over by the revolutionary army, who then used the structure as a hospital. Because of all the turmoil caused by the terror, work on the church was not finished until about the year 1833. The church itself was never truly completed, as it never received the steeple that had been planned.
---
---
The church that presently occupies the location was partially destroyed by shelling during the First World War in the year 1917, but was repaired in 1920. It can still be seen and visited to this very day.
Arras is famous for a miracle that occurred in the year 371, which is recorded by no less a notable than Saint Jerome. In that time there was a great famine in the region, and the inhabitants of Arras turned to the Blessed Virgin Mary in prayer, begging for relief. The famine was relieved in a miraculous way, as "something like white wool, mixed with heavy rain, fell from heaven at Arras." This substance was found to be in reality a heavenly bread, commonly called manna. Some remains of this manna were still to be seen in the church dedicated to Mary's honor until the time of the French Revolution.
There is also a legend regarding the above mentioned shrine, that Our Lady of Arras bestowed on two itinerant minstrels, a sacred candle which had power to cure persons afflicted with the then raging plague, known as the "Sacred Fire." This event occurred in the year 1105, when hundreds of people were dying horribly. The Blessed Mother appeared from the church's bell tower, and the bishop extended a large candle toward her, symbolizing his faith and his desire for healing for his people. Wax that had dripped from the candle was dissolved with water and given to those who were sick with the plague, with the result being that they were healed. Even though the candle was used for many years, it was never consumed even though it burned steadily during the years of the epidemic.
*from The Woman in Orbit and other sources
---
---
Have A Great Story About This Topic?
Do you have a great story? Have You Visited This Shrine? Share it!
---


Return to Marian Calendar Page from Our Lady of Arras


Return to Titles of Mary Page from Our Lady of Arras


Return to Roman Catholic Saints Homepage from Our Lady of Arras