Our Lady of Alexandria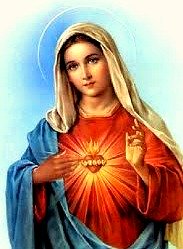 June 8: Our Lady of Alexandria, Egypt (4th Century)

This feast day celebrates Our Lady of Alexandria, commemorating a church built in Alexandria, Egypt, to honor the Blessed Mother, by Saint Peter, who was patriarch of the city in the year 310.
Saint Peter of Alexandria was the sixteenth Archbishop of Alexandria in a line beginning with Saint Mark the Evangelist in the year 300, and governed for twelve years until his martyrdom. He is remembered as a man of extraordinary virtue and a profound knowledge of the Holy Scriptures who led the Church during the Diocletian persecutions. As if that were not trial enough, he fought against heretical bishops such as Meletius and Arius, whom he excommunicated. Saint Peter was a stalwart bishop, and there is no doubt as to who was his heavenly advocate - Our Lady of Alexandria.
---
---
Our Lady of Alexandria
"It was right that, as the Only Begotten had a Father in heaven, whom the seraphim proclaim thrice holy, so He should have a Mother on the earth, who should never want the splendor of holiness. And this doctrine indeed, so filled the minds and souls of our forefathers, that a marvelous and singular form of speech prevailed with them, in which they very frequently called the Mother of God Immaculate and entirely Immaculate, innocent and most innocent, spotless, holy, and most distant from every stain of sin, all pure, all perfect, the type and model of purity and innocence, more beautiful than beauty, more gracious than grace, more holy than holiness, and alone holy, and most pure in soul and body, who has surpassed all perfectitude and all virginity, and has become the dwelling place of all the graces of the Most Holy spirit, and who, God alone excepted, is superior to all, and by nature fairer, more beautiful, and more holy than the cherubim and seraphim; she whom all the tongues of heaven and earth do not suffice to extol."
"No one is ignorant that these forms of speech have passed, as it were, spontaneously into the monuments of the most holy liturgy, and the Offices of the Church, and that they occur often in them and abound amply; and that the Mother of God is invoked and named in them as a spotless dove of beauty, as a rose ever blooming and perfectly pure, and ever spotless and ever blessed, and is celebrated as innocence which was never wounded, and a second Eve who brought forth Emmanuel."
Pope Pius IX
roman-catholic-saints.com, Marian Calendar
---
---
Have A Great Story About This Topic?
Do you have a great story? Have You Visited This Shrine? Share it!
---

Return to Marian Calendar Page from Our Lady of Alexandria

Return to Titles of Mary Page from Our Lady of Alexandria

Return to Roman Catholic Saints Home Page from Our Lady of Alexandria