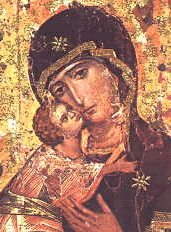 Blessed Elizabeth Amodei

Blessed Elizabeth Amodei
(Blessed Elizabeth Amerina)

Feast Day – September 21


Born in the little Sicilian town of Amelia or Amerina in 1475, Elizabeth manifested an extraordinary zeal for holiness and a remarkable maturity in spiritual matters while still very young. She never lost her baptismal innocence, and before her First Communion she bound herself by the perpetual vow of virginity. It is not surprising, therefore, that she joined the Third Order of St Francis as a girl, and most faithfully and exactly observed every point of the rule.
While other girls enjoyed their games and amusements, Elizabeth preferred to retire to a quiet spot and spend her time in prayer. Her example had a wholesome effect on her companions, and many of them were inspired to lead a holy life. Elizabeth was never seen to be idle, but always occupied either with work or prayer. However, she carefully avoided making a show of her piety; and she possessed a winning manner which made her everybody's friend.
---
---
Blessed Elizabeth Amodei died at the early age of twenty-four on February 4, 1498. Though the people mourned her passing deeply, they began at once to honor her as a saint. This cult continued, and Pope Clement VIII approved it in 1603.
When a young man or a young woman in the bloom of life dies, people lament their death with loud voices. However, a true Christian looks up to heaven on such occasions. He knows that not a sparrow falls from the roof without the will of our heavenly father, and that "God created man and gave him the number of his days and time" (Eccli. 17,1-3). He adores Him as the Lord over life and death and recommends to Him his own days upon earth.
Prayer of the Church:
O God, whose providence erreth not in its ordinance, we humbly beseech Thee to remove from us all that is harmful and to grant us all that is profitable to us. Through Christ Our Lord. Amen.
From: The Franciscan Book of Saints, Marion A. Habig, OFM
---
---


Return to Traditional Franciscan Calendar Page

Return to Saints Page

Return to Roman Catholic Saints Homepage