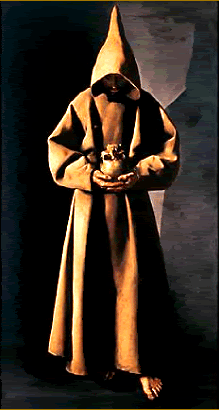 Blessed Anthony of Hungary

Blessed Anthony of Hungary
(Boldog Anthony Magyarorszag)

Confessor, Third Order


Almighty God Himself instituted a jubilee in the Old Testament (Lev. 25). It was celebrated every fifty years, and a certain remission of debt was associated with it. So a jubilee year was also celebrated in the Christian Church of old every fifty years, and later on every twenty-five years, to which a plenary indulgence, or the remission of the temporal punishment due to sin, was attached. Sometimes, too, and extraordinary jubilee indulgence is granted because of some special occasion.
In former times, however, the jubilee indulgence could not be gained in all parts of the Catholic world, as nowadays, but only in Rome. The Jubilee indulgence of the year 1350 was a solemn one and was attended by a large number of persons. Millions of pilgrims came from every country of Europe. In Italy the highways were crowded with people going to Rome to visit the tombs of the Apostles.
---
---
The holy man Anthony had also come that year from Hungary, in order to share in the graces of the indulgence at Rome. After he had performed his devotions there, he went to Assisi to gain the Portiuncula indulgence, and there he also joined the Third Order of St Francis. Continuing his journey, he became ill at Foligno, and that is how he came to the hospital of the Holy Spirit.
At the hospital Blessed Anthony of Hungary received very loving care, and to it, next to God, he ascribed the recovery of his health. In gratitude, Anthony, who was free to do as he wished, resolved to remain in the hospital, and to consecrate his life to the service of the sick. He did that until his death, with so much love and humility that he became a model to all the nurses in the institution. In addition, he led a very strict life, and obtained from God the grace of contemplation at prayer. He died in 1398, honored by all as a saint.
Almighty God showed how pleased He was with Anthony's extraordinary sense of gratitude and the holiness of this life by numerous miracles which occurred at his grave. As a consequence his body was exhumed in the year 1608; and, clad in the garb of the Third Order, the body of Blessed Anthony of Hungary was laid out in a precious gold-plated shrine over the high altar of the hospital church at Foligno.
From: The Franciscan Book of Saints, by Fr Habig, OFM
---
---


Return to Saints Page


Return to Roman Catholic Saints Homepage