Our Lady of the Conception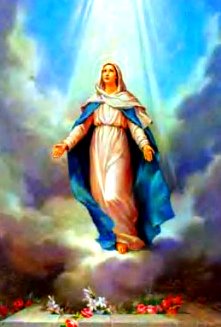 December 9: Our Lady of the Conception, Naples, Italy (1618)
The Abbot Orsini wrote: "Our Lady of the Conception, at Naples, so called because, in the year 1618, the viceroy, with all his court, and the soldiery of Naples, made a vow, in the Church of Our Lady the Great, to believe and defend the Immaculate Conception of the Blessed Virgin."
Pedro Tellez-Giron, 3rd Duke of Osuna, was the viceroy of Naples under King Philip III of Spain. He was a Spanish nobleman born in 1574 and married in 1594. He joined the army of the Archduke of Austria as a mere private, but his ability and courage must have been considerable, as he was soon placed in command of two cavalry companies. He fought in several battles, and was seriously wounded on two occasions before being made the Viceroy of Sicily in 1610.
When he took this new position as viceroy, the Spanish had not a single galley on the island that was seaworthy. It was necessary to remedy that problem at once, as Sicily was vulnerable to Barbary pirates as well as potential attacks of the fleet of the Ottoman Empire. Within two years he was no longer in a weak position, and as he had 8 galleys and several other ships in the new navy, he used them to attack Ottoman territory.
---
---
Our Lady of the Conception
In the summer of 1613 his fleet encountered a larger Ottoman fleet under the command of Sinari Pasha. The encounter lasted three hours, and became known as the Battle of Cape Corvo. Sinari Pasha was captured, and Mahamet, Bey of Alexandria and son of Muezzinzade Ali Pasho, commander of the Ottoman fleet at the battle of Lepano, was also captured.
In 1616 Pedro Tellez-Giron was promoted to Viceroy of Naples, and it was during this time that the Knight of the Order of the Golden Fleece made his vow to defend what would later become a dogma of the Catholic Faith, the Immaculate Conception of the Blessed Virgin Mary. This doctrine was not actually formally proclaimed by the Church until Pope Pius IX formally proclaimed it on December 8, 1854, in the papal bull Ineffabilis Deus.
Pedro Tellez-Giron, "the great duke of Osuna," fell out of favor in Spain for political reasons and was imprisoned shortly before he died in the year 1624. It seemed not a fitting end to his life, at least in worldly terms, but if the Spanish nobleman had earned the favor of the great Queen of Heaven, he had nothing to fear.

---
Have A Great Story About This Topic?
Do you have a great story? Have You Visited This Shrine? Share it!
---
---
Return to Marian Calendar December

Return to Roman Catholic Saints Home Page from Our Lady of the Conception

---