Our Lady of Sion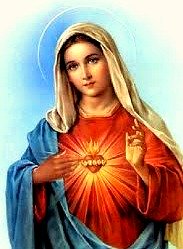 November 17: Our Lady of Sion (Queen of the Jews) (1393)
The Abbot Orsini wrote: "Institution of the confraternity of Our Lady of Sion, at Nancy, in Lorraine, in the year 1393, by Ferri, of Lorraine, Count of Vaudemont."
Sion, or Zion, is one of the places in the diocese of Toul where the seed of Christianity first took root. The epitaph of a young Christian named Nicetius, who lived in the fourth or fifth century, was found there, and it is recorded that a church dedicated to Our Lady was at the center of a very large parish in the Carolingian period.
The Basilica of Our Lady of Sion is built on the hill of Sion-Vaudemont in the town of Saxon-Sion, in the region of Saintois south of Nancy in the department of Meurthe-et-Moselle. It was built over the ruins of a temple once dedicated to the worship of a Roman goddess.
Bishop Gerard of Toul first built the parish church of Sion in the tenth century, and placed a statue of the Blessed Virgin Mary behind the altar. In the year 1306 the eighth Earl of Vaudemont, Henry III, built the present choir and placed a new statue there of the Blessed Virgin nursing the Infant Jesus.
---
---
Our Lady of Sion

In the year 1396 Count Ferri of Lorraine and his wife founded, along with 36 lords of the country, the Brotherhood of the Knights of Our Lady of Sion. There is a more recently founded organization bearing the name Notre Dame de Sion, which is commonly abbreviated as NDS. It is also a Roman Catholic congregation, but was founded in 1843 by Alphonse Regensburg and his brother Theodore. Originally founded with the intention of converting Jews to the True Faith, the congregations radically changed its orientation after Vatican II and no longer works to convert the Jews.
In 1741 the nave of the basilica was enlarged to accommodate the crowds of pilgrims. The tower that rises over the church was completed after the proclamation of the dogma of the Immaculate Conception and is surmounted by a monumental statue of the Virgin. The statue is 7 meters tall, dates from the mid-nineteenth century, weights 8 tons, and is composed of five parts bolted together. In 1873, September 10, by order of the blessed Pius IX, the statue was crowned.
One of the chief pilgrimages of France, Notre Dame de Sion, at Saxe-Sion, is dedicated to Our Lady under the above mentioned title. It dates from the Episcopate of Saint Gerard, whose Madonna was broken during the French Revolution. As if to demonstrate the uselessness of this revolt against God and His saints, the statue was replaced in 1802 by another statue of the Blessed Virgin which is now also miraculous.
---
Have A Great Story About This Topic?
Do you have a great story? Have You Visited This Shrine? Share it!
---
---
Return to Marian Calendar November

Return to Roman Catholic Saints Home Page from Our Lady of Sion

---