Our Lady of Saussaie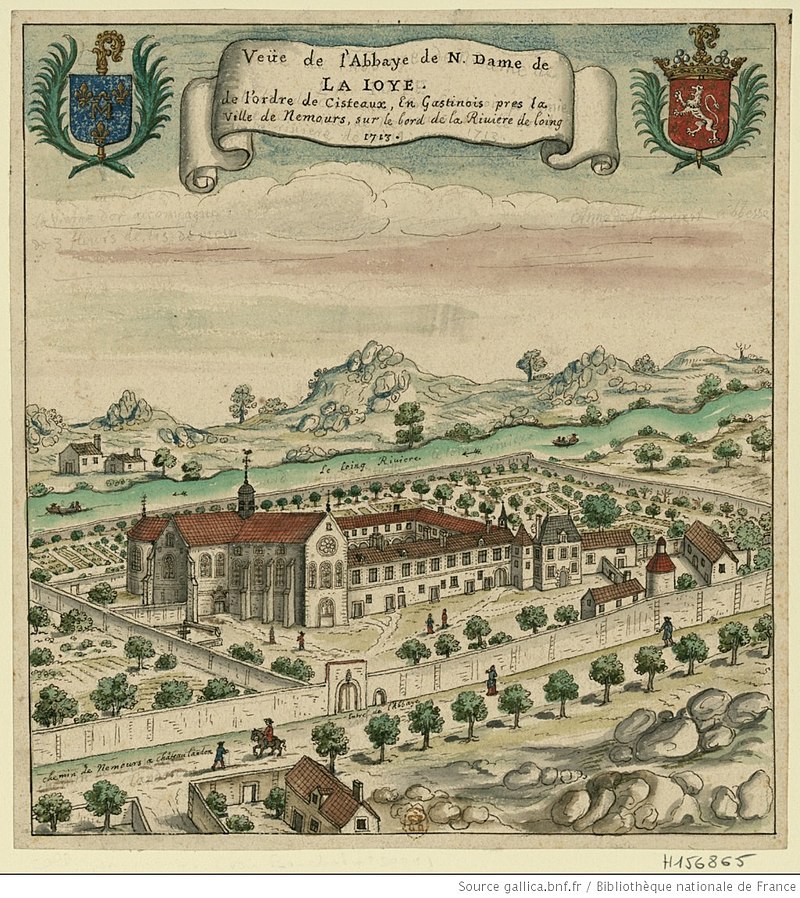 May 10: Our Lady of Saussaie, Paris (1305)
The Abbot Orsini wrote: "The church of this Benedictine priory was dedicated to Our Lady, in the year 1305."
The abbey of La Joie-les-Nemours, or Our Lady of Joy, or Notre-Dame de la Saussaie, was once a royal abbey which depended on the order of Citeaux, located south-west of Nemours on the left bank of the Loing, in the municipality of Saint-Pierre-lès-Nemours.

Near the city of Paris there was once a shrine dedicated to Mary under the above title, but also known as the Abbaye de la Joie-les-Nemours, or Our Lady of Joy, Abbaye De La Joie. According to legend, the latter title was given to the abbey when Saint King Louis IX was returning from an expedition against the English and met his mother, Queen Blanche, near the convent. They tenderly embraced, and on that happy occasion the church was named for the joy they felt at the reunion. The shrine was located in a church of a Benedictine Priory, and was dedicated to the Virgin of Saussaie by Pope Clement V in the year 1305.
Mary, our Queen Mother, is mistress of the elements as her King Son was and is. It is related that she used a devastating storm to convince the Parisians of her God-given power over the world, and that she, too, could, with the grace of God, do the apparently impossible. Driven to the last extremity, the people took refuge at the shrine, and implored Mary to protect them and spare their homes and their city. Instantly and miraculously the raging storm subsided and the people's clamorous prayers for help turned into jubilant acclamations of thanksgiving.
---
---
Our Lady of Saussaie
From thenceforward the image of Our Lady of Saussaie was recognized as miraculous and pilgrimages began and continued.
Once a royal abbey of the Cistercian Order, it was located on the bank of the Loing River in the commune of Saint-Pierre-les-Nemours. The Abbey was composed of large buildings laid out in the shape of a cross, the left branch including the chapel. The buildings were partially destroyed by a fire in the year 1747, and in 1172 the Duke of Orleans purchased the remaining buildings which were sold again, although the cloister and the chapel were demolished. The abbey still consisted of large buildings, with a church in the shape of a cross. The church was connected to the dormitory of the nuns. The buildings were partly destroyed by a violent fire in 1747. Today, only the porch of the abbey remains. The Abbey gardens are now the location of a retirement home.
Photo: By Louis Boudan - Gallica, Public Domain, https://commons.wikimedia.org/w/index.php?curid=60678783
James Fitzhenry, roman-catholic-saints.com, Marian Calendar
---
Have A Great Story About This Topic?
Do you have a great story? Have You Visited This Shrine? Share it!
---
---
Return to Roman Catholic Saints Home Page from Our Lady of Saussaie

---