Our Lady of Pignerol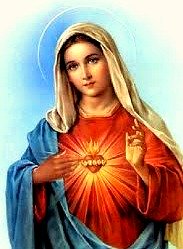 November 15: Our Lady of Pignerol, Savoy, France (1098)
Our Lady of Pignerol, is also known as Our Lady of Pinerolo, or Notre-Dame de Piedmont in French. It was built in honor of the Assumption of the Blessed Virgin about the year 1098, by Adelaide, Countess of Savoy. It is a national shrine of Savoy.
Pinerolo is a town in northern Italy near Turin in a region historically known as Savoy, which was annexed to France. The town itself began just over 1,000 years ago due to its central location along a trade route that ran between France and Italy.
The pious and far-seeing countess anticipated by almost one thousand years the dogma of the Assumption of Our Lady. Mary was publicly honored under this beloved title, and frequently repaid the generosity of her devout Adelaide by answering the pleas of her children, crying to her for help in every need. Answering their prayers, curing their ills and obtaining miracles for the faithful where human aid was despaired of, but where faith always conquered. When the Assumption of Our Lady was proclaimed a dogma, the rejoicing at the Pignerol shrine was indescribable.
---
---
Our Lady of Pignerol

Pope Pius XII, in November of 1950, solemnly proclaimed:
"By the authority of Our Lord Jesus Christ, of the Blessed Apostles Peter and Paul, and by our own authority, we pronounce, declare, and define it to be a divinely revealed dogma: that the Immaculate Mother of God, the ever Virgin Mary, having completed the course of her earthly life, was assumed body and soul into heavenly glory."
Although this declaration of Pope Pius XII was made "ex cathedra," belief in the Assumption of the Blessed Virgin Mary was a commonly held belief among early Catholics and the Fathers of the Church. In the Book of Revelation, the Apocalypse of Saint John, Chapter 12, the woman mentioned is said to be an allusion to both the Church and our Blessed Mother:
"And a great sign appeared in heaven: A woman clothed with the sun, and the moon under her feet, and on her head a crown of twelve stars: And being with child, she cried travailing in birth, and was in pain to be delivered."
This passage is generally interpreted as the Church being clothed with the Son, or Son of God, while Our Lady has the moon beneath her feet, representing the things of the material world. She is crowned with 12 stars, the apostles, and is in labor to bring forth the children of God amidst a world full of affliction and misery.
Our Lady of Pignerol

*from The Woman in Orbit and other sources
---
Have A Great Story About This Topic?
Do you have a great story? Have You Visited This Shrine? Share it!
---
---
Return to Marian Calendar November

Return to Roman Catholic Saints Home Page from Our Lady of Pignerol

---