Our Lady of Miracles Rome
May 6: Our Lady of Miracles in the Church of Our Lady of Peace, Rome (1483)
The Abbot Orsini wrote: "It is related that in the year 1483, a man who had lost his money by gaming, after blaspheming at this picture, gave it four stabs with a dagger, and that it bled so copiously that the miracle was at once divulged all over the city. This picture is still preserved in the Church of Our Lady of Peace, where it is to be seen at the high altar, framed in marble."
The present church of Our Lady of Peace, or Santa Maria Della Pace, in Rome, Italy, is still standing. It was built by Pope Sixtus IV after the city of Rome had been under siege by the Duke of Calabria. The pope had made a vow that he would build a new church in Rome in honor of Our Lady if peace could somehow be re-established between his Papal States and the cities of Florence, Milan and Naples. Construction actually started in 1482 as an act of thanksgiving to the Blessed Virgin, but the work was not completed until the time of Pope Innocent VIII.

---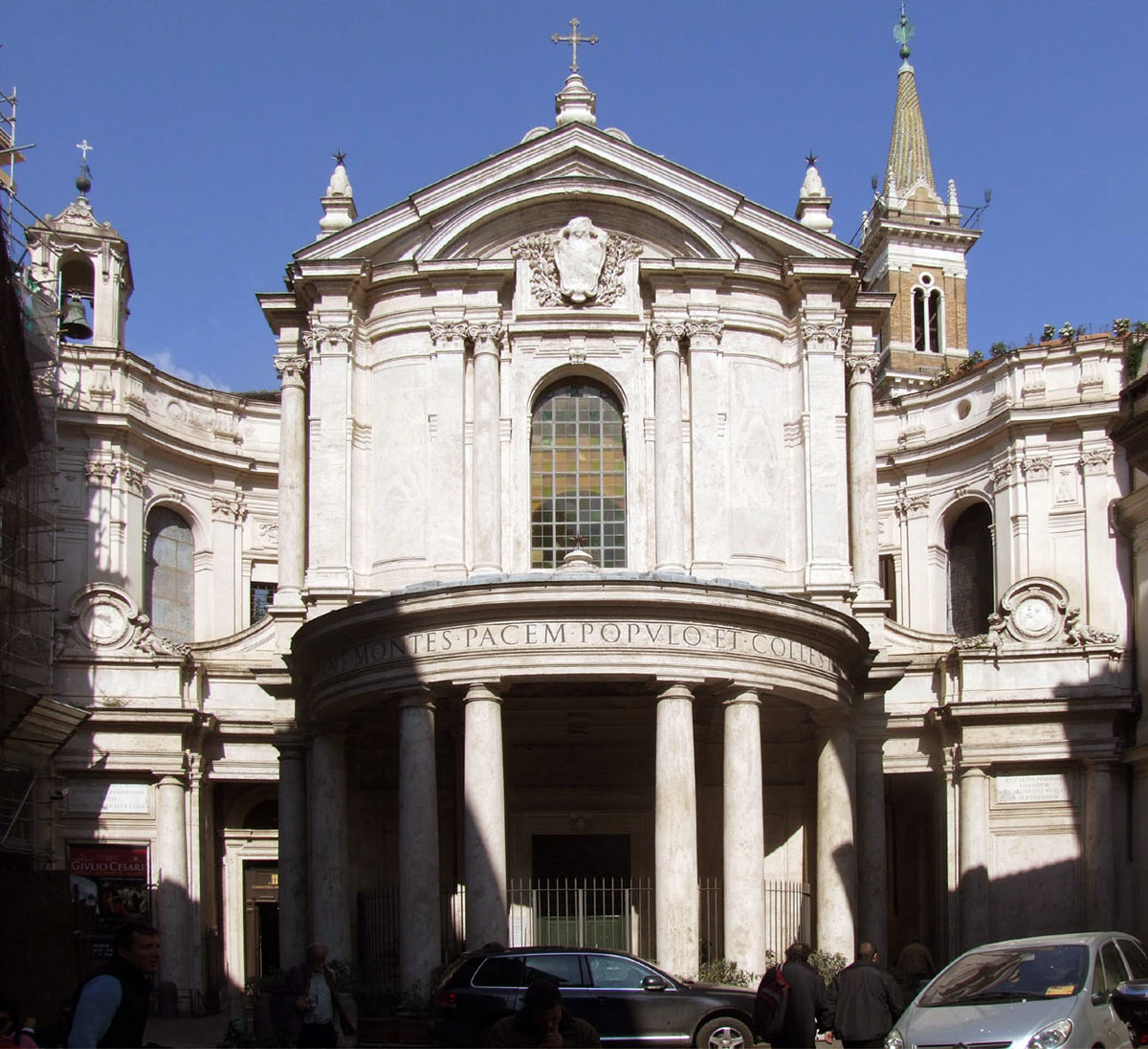 ---
Our Lady of Miracles Rome
According to various traditions, the particular site for the church was made because of an incident in which a drunken soldier had stabbed a statue of the Madonna in the breast, at which the figure had started bleeding as if it were alive. There is also another legend that perhaps a stone was thrown at the image of Our Lady of Miracles that currently hangs over the high altar in the church of Our Lady of Peace, which subsequently started bleeding. In any event, the church was in fact built on the foundations of an earlier church known as Saint Andrea de Aquarizariis.
The venerated painting of Our Lady of Miracles depicts the Blessed Virgin holding the Divine Child. It currently hangs over the high altar at the church, which was specifically designed by Carlo Maderno to display and enshrine the famous painting. The now famous image was once believed to have been venerated in the portico of St Andrew's of the Watercarriers. There is also another famous fresco inside the church known as the Four Sibyls, which was painted by Raphael in the year 1514.
Our Lady of Miracles Rome
James Fitzhenry, roman-catholic-saints.com, Marian Calendar
---
Have A Great Story About This Topic?
Do you have a great story? Have You Visited This Shrine? Share it!
---
---
Return to Roman Catholic Saints Home Page from Our Lady of Miracles Rome

---