Dedication of Our Lady of Marseilles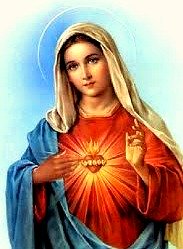 December 18: Dedication of Our Lady of Marseilles by Saint Lazarus
The Abbot Orsini wrote: "Dedication of Our Lady of Marseilles, by Saint Lazarus, in presence of his two sisters, Mary Magdalen and Martha, and of three holy prelates – Maximus, Trophimus, and Eutropius."
Saint Lazarus, or Lazarus of Bethany, had the great joy of being a friend of Our Lord Jesus Christ. He was also the man later raised from the dead by Our Lord as described in the New Testament.

According to tradition, and a work by Bishop Hrabanus, Lazarus and his sisters Mary and Martha were set adrift from Judea "in a ship without sail, oars, or rudder." This occurred in about the year 48 AD. Their boat was conducted on its way by Our Lord from heaven, and after a long voyage they landed at a place now known as Saintes-Maries de la Mer in the region of Provence, France.
Once making land the voyagers separated and began to convert the inhabitants of Gaul that they encountered to the True Faith. Lazarus went to Marseilles where he preached and successfully converted a number of its inhabitants to the True Faith, eventually becoming their first bishop.

---
---
During the persecution the Christians suffered under Roman Emperor Nero, Saint Lazarus hid himself in a crypt. Later, the celebrated Abbey of Saint Victor was constructed over that crypt early in the fifth century. In this same crypt Lazarus was eventually interred, when he shed his blood for the faith as a martyr. During a subsequent persecution of Christians under the Emperor Domitian he was cast into prison and beheaded in a spot which is believed to the identical with a cave beneath the prison Saint-Lazare. The inhabitants of Marseilles claim to be in possession of the head of Saint Lazarus and part of his forearm, which had been translated to the Abbey of Saint Victor, and which they still venerate. The rest of his relics were buried in the Cathedral of Saint Nazarius in the town of Autun before being translated to the church of Saint Lazarus in Avallon near Autun.
This is the traditionally held belief about Saint Lazarus in France. I can find no mention of the church dedicated to Our Lady of Marseilles by Saint Lazarus.
---
Have A Great Story About This Topic?
I have very limited information about this feast of Mary. Have you visited this shrine? Do you have more information, or a great story about this? Please share it!
---
---
Return to Marian Calendar December

Return to Roman Catholic Saints Home Page from Dedication of Our Lady of Marseilles

---