Our Lady D Iron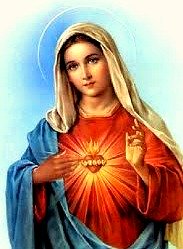 The village of Saint-Sulpice-le-Dunois is a small village located near the center of France. Once home to Our Lady D Iron, it is situated near the larger town of Blois, its population was only 517 citizens in the year 2007, which was a decrease from the 636 citizens who had lived there in 1999. It was in the chapel of this tiny village of Saint-Sulpice-le-Dunois, in the year 1631, that our story takes place involving Our Lady D Iron.

There was a young French couple living in the village at that time who felt themselves singularly blessed. Were they not fortunate? They took pleasure in their youth and enjoyed good health, had gainful employment, owned a modest home, and they had recently been blessed with a fine baby whom they felt was as sweet as the Babe of Bethlehem. Thus they mused on their way home together after early morning Mass one day.

---
---
As soon as they entered their home, Pierre hurried to the cradle to gaze lovingly at his infant son. The child must have been restless, he thought, as there was evidence that he had struggled with the bedclothes which were tossed about and tangled strangely about the infant. Pierre reached in and lifted his son to hold him in his arms, only to find that the tiny figure was rigid and cold. Stunned, he called for his wife disbelieving, for it seemed their baby was dead!
Pierre's thoughts turned to Our Blessed Mother, and then to the statue of Our Lady D Iron at the parish church. They had spent many hours there in the past praying for her assistance, and her help had never failed them. They determined to take their baby there instantly! Surely, Mary would not fail them in this time of dire need.
Together they entered the church, and sadly laid the lifeless form at the feet of the statue of Our Lady D Iron. As they began to pray for her intercession, they dedicated their baby to the Blessed Virgin Mary. In that very instant, the child who had been smothered by struggling in its cradle, cried out and came back to life. News of the miracle spread far and wide, and the fame of Our Lady D'Iron was assured.
*from The Woman in Orbit and other sources
---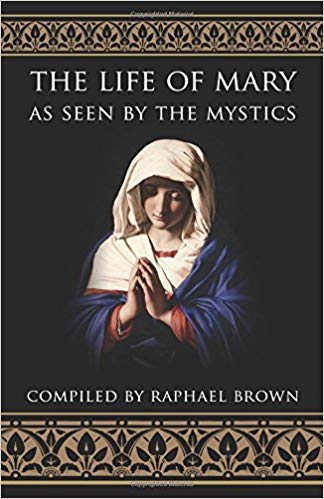 A masterpiece that combines the visions of four great Catholic mystics into one coherent story on the life of the Blessed Virgin Mary. Based primarily on the famous revelations of Ven. Anne Catherine Emmerich and Ven. Mary of Agreda, it also includes many episodes described in the writings of St. Bridget of Sweden and St. Elizabeth of Schenau. To read this book, therefore, is to share in the magnificent visions granted to four of the most privileged souls in the history of the Church.
In complete harmony with the Gospel story, this book reads like a masterfully written novel. It includes such fascinating details as the birth and infancy of Mary, her espousal to St. Joseph and her Assumption into Heaven where she was crowned Queen of Heaven and Earth.
For young and old alike, The Life of Mary As Seen by the Mystics will forever impress the reader with an inspiring and truly unforgettable understanding of the otherwise unknown facts concerning Mary and the Holy Family. Imprimatur. 280 pgs, PB
Have A Great Story About This Topic?
I have very limited information about this feast of Mary. Have you visited this shrine? Do you have more information, or a great story about this? Please share it!
---
---
Return to Marian Calendar Page from Our Lady D Iron Page

Return to Titles of Mary Page from Our Lady D Iron Page

Return to Roman Catholic Saints Home Page from Our Lady D Iron Page

---