Matthew Rossi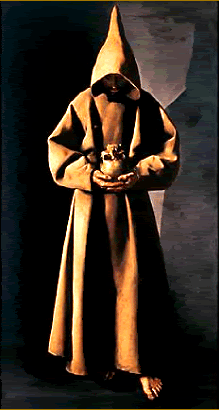 The Servant of God Matthew Rossi, Confessor, Third Order
Matthew Rossi, of the renowned family of the Orsini, was a knight of extraordinary piety and virtue. Once St. Francis came to Rome and passed by his palace on the way to the home of Jacoba Settesoli. Matthew begged him to pay him a visit too and teach him how to go about saving his soul. Francis promised to come soon. But a few days later, when he visited Matthew's home, the latter just happened to be away. The servants, who did not know St. Francis believed him to be one of the poor whom their pious master had undertaken to support. They directed him to the beggars in the courtyard and there gave him something to eat.
Francis cheerfully took his place among them, and gratefully partook of the food. It was there that Matthew found him upon his return. He promptly sat down next to him and ate at the table of the poor. Later on, he often said that he never tasted such delicious food as the time the holy Poor Man of Assisi shared his bread with him.
After Francis had said the prayer of thanksgiving, he conversed with his host so impressively on the vanity of the world that Matthew fell at his feet and humbly begged for admission into the Third Order, to work out his salvation in penance. Gladly the saint acceded to his request, for it was revealed to him that this new novice would contribute much to spread the order by his future holy life. In reality, many noble men and women soon followed his example and became like him ornaments of the Third Order.
The Servant of God Matthew Rossi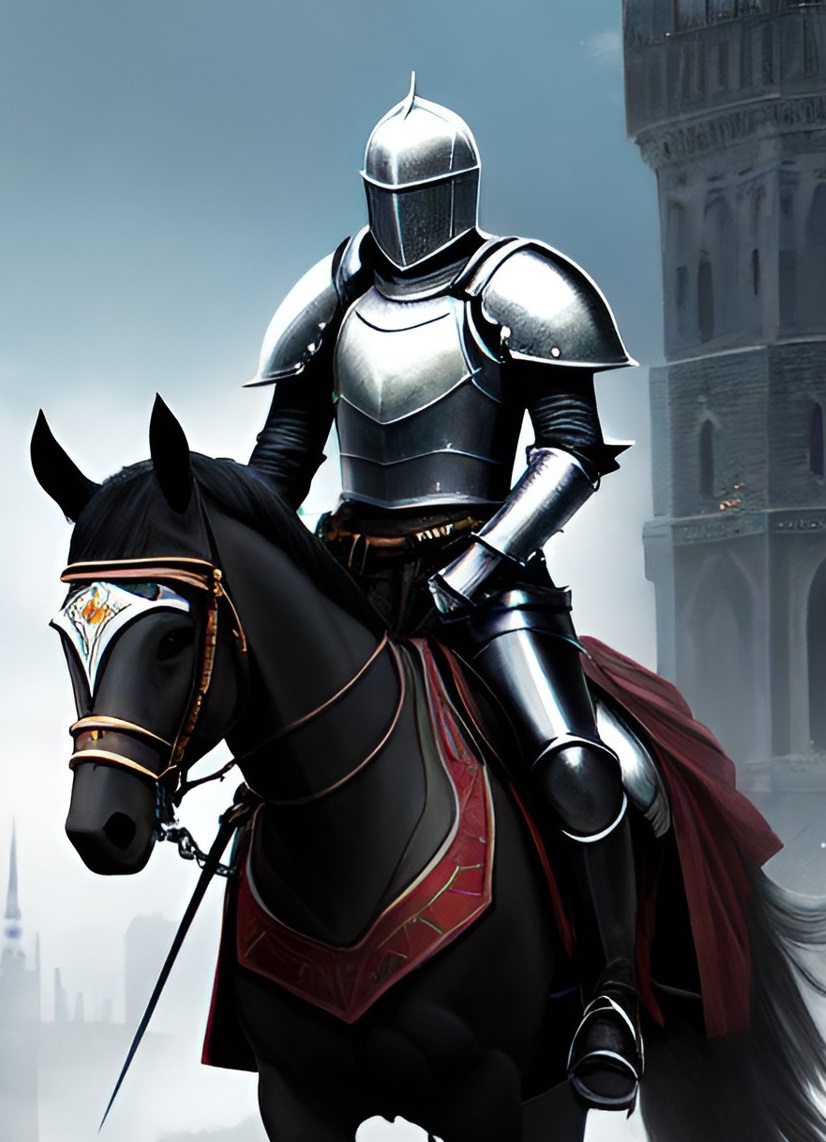 Later on, when St. Francis again sojourned in Rome, Matthew brought his little son, John Cajetan, to him to be blessed by him. The saint took the little one lovingly in his arms and began in forceful words to commend his order to him, to the great astonishment of the father. But this astonishment mounted to joyful amazement when the man of God solemnly declared: "This boy will at some future time be a religious not in garb but in sentiment; he will be a mighty ruler and a great protector of our order."
The prophecy was fulfilled. John Cajetan became a priest and cardinal protector of the Franciscan Order, and in the year 1277, he ascended the papal throne as Nicholas III.
After a long life rich in virtue and heavenly merits, Matthew died a blessed death in about the year 1271.
How faithfully the servant of God Matthew followed the example of his great patron saint! The holy evangelist Matthew, in heeding the call of God, saw how St. Francis went about in humble apparel, modestly reserved, his countenance reflecting his mortified life. Matthew heard God say interiorly to him: There is the man that shall guide you. And Matthew at once went to St. Francis with an invitation to visit him. He was not offended when the saint did not go with him at once but waited gladly. And when he found Francis in the courtyard among the poor, he sat down sociable with him at the table of the poor. Now God almighty again called him by the mouth of His servant Francis to despise worldly vanity and to strive after greater perfection; and again, Matthew obeyed, became a Tertiary and a leader to many others.
Considier the purpose to which the call of God is directed. Mostly it points the way to what is more humble, less glamorous, to a life that men despise, and to abnegation. Human nature is often terrified of these things. But if he who is called to them grasps the opportunity, grace, which is always attached to the call of God, will soon make them easy and sweet, sweeter even than enjoying any natural good. Sometimes the call is to lead us out of the dangers of sin, as God called Abraham to leave his idolatrous country; again, it is to greater perfection, as He called the apostles to follow Him completely; but always the call is directed to more faithful service to God.
Often God calls by means of His servants, the priests, in sermons and other exhortations; sometimes He speaks to our hearts in pious reading, sometimes in quiet meditation. He calls us also and admonishes us through somebody's dying suddenly, through someone else's falling into sin, or through similar occurrences of whatever kind. We must be concerned to keep our hearts ready to follow His call, so that He will not, after calling in vain, be forced to say to us what He once had to say to the Israelites: "I have spoken to you, and you have not heard; and I have called you, and you have not answered: I will cast you away from before My face." (Jer. 7,13-15)
Prayer of the Church
Be gracious, O Lord, to Thy people, and as Thou makest them devoted to Thee, in mercy cherish them with Thy kind assistance. Through Christ our Lord. Amen
*from the Franciscan Book of Saints by Marion A. Habig, OFM
---
Return to March Franciscan Calendar