Elijah Mother of God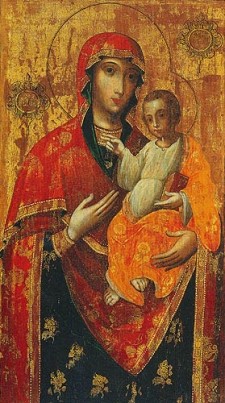 Elijah, Mother of God
Icon of the Mother of God Weeping "Ilyin Chernigov," Chernigov, Russia
The iconographer, Gregory Dubensky, completed this famous image known now as Elijah Mother of God in the year 1658 for the Monastery of St. Elijah and the Holy Trinity in the Ukraine near the border with Russia.
There were no recorded miracles noted until the year 1662. On April 16th of that year tears began to flow from the Madonna's eyes, a phenomena which continued for eight straight days, ending on the 24th of April. This miracle, having lasted so long, was witnessed by most of the residents of Chernigov. The reason for Our Lady's tears did not long remain a mystery, as not long after the miracle the entire region was attacked by the Tatars and the town was sacked. 

---
---
Elijah Mother of God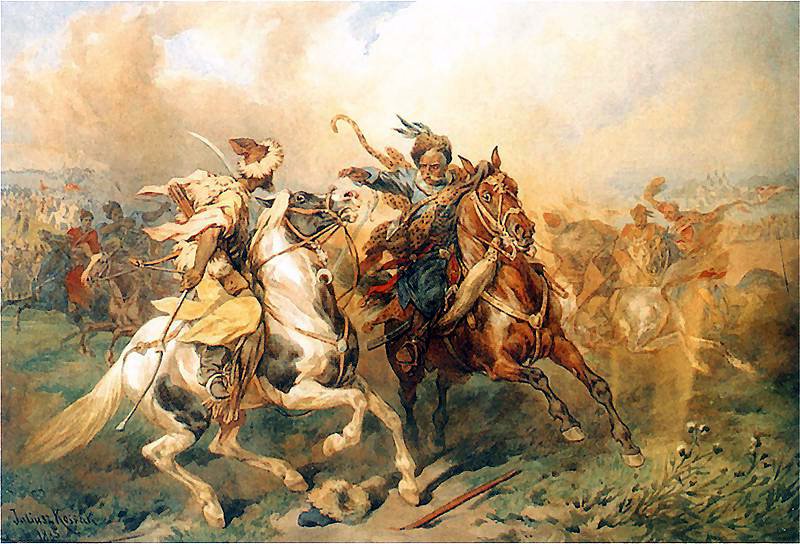 The Tatars were greatly feared, for they swept over the land leaving nothing but destruction and devastation. Few could stand against them, or even hope to turn them aside, so the monks of the monastery of Saint Elijah were forced to hide, taking refuge in a cave as they prayed that they might live to see another day.
It was at midnight that they burst the doors of the monastery and went into the church, impiously overturning everything they might and stealing anything of value. One icon, however, defied them. The weeping icon of Elijah Mother of God was protected by a power greater than theirs. An invisible force restrained them, holding the invaders back so that they might to nothing but stare at the holy icon in rage and confusion.
Similarly, the Queen of Heaven did not permit that the monks of the monastery should be killed. When the Tatars attempted to enter the cave of St. Anthony where they had hidden, the enemy fled for no reason, taking flight as though terrified by a vision of an avenging angel.
The monks had been saved, though their monastery had been left broken and looted. The icon of Elijah Mother of God, however, was found untouched, as were its precious ornaments.
The above miracle is recorded by St. Demetrius of Rostov in his book, The Moistened Fleece. Later, St. John of Tobolsk also wrote about the miracle.
During the time of the Communist takeover of Russia, the miraculous image disappeared. It was restored shortly before the fall of the Soviet Union, and St. Elijah's church is now a museum. The Orthodox Church honors Elijah Mother of God on the day she began to weep, April 16, which is April 29th in the modern calendar.
roman-catholic-saints.com, Marian Calendar
Picture of a 1700s copy of the Elijah Mother of God from ""Православная Икона России, Украины, Беларуси," Tretyakov State Gallery, www.tretyakovgallery.ru.

---
Return to Marian Calendar April